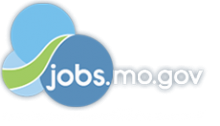 Job Information
The Hertz Corporation

Fleet Maintenance Clerk

in

Saint Louis

,

Missouri
General Responsibilities
The Fleet Maintenance Clerk is responsible for the day to day data entry and processing for the location. This individual will be working inside performing computer processes as well as maintaining local files. They must be capable of written and verbal communication, and will spend a portion of their time on the phone.
Responsibilities include:
Receive, Verify, and enter information into computer systems
Complete office processes, including filing, handling mail and directing telephone calls
Compile and maintain local paperwork to include reports, vehicle information, and company documents for easy access and quick reference
Perform basic receivable processes to include the generation or submittal of purchase orders/invoices
Perform other office duties as assigned
The Fleet Maintenance Clerk is the day to day operator and processes for Fleet and Maintenance data at their assigned location. They will report to either the Maintenance Manager or Pool Fleet Manager responsible for the location and work with these individuals to ensure that all office needs are met for the department.
Essential Requirements
Educational Background: High school degree or equivalent
Professional Experience:
1+ year in an office setting preferred
Previous experience using computers a plus
Skills:
Attention to detail, solid organization and multi-tasking abilities.
Ability to interface with multi-faceted, cross-functional teams
Flexible and able to adapt to changes
Excellent oral and written communication skills, with a focus on internal relationship building to allow for business success
o Hertz is a Drug-Free Workplace. All employment is contingent on successful completion of drug and background screening.
o Hertz is an equal opportunity affirmative action employer and administers all personnel practices without regard to race, color, religion, sex, age, national origin, sexual orientation, gender identity or expression, marital status or domestic partnership status, disability, protected veteran status or military status, genetic information, or any other category protected under applicable law. Hertz is committed to taking affirmative steps to promote the employment and advancement of minorities, women, persons with disabilities and protected veterans.