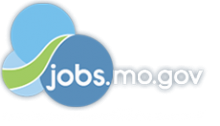 Job Information
Thermo Fisher Scientific

Manufacturing Coordinator I (Days)

in

Saint Louis

,

Missouri
Job Title: Manufacturing Coordinator
Requisition ID:
When you're part of the team at Thermo Fisher Scientific, you'll do important work, like helping customers in finding cures for cancer, protecting the environment or making sure our food is safe. Your work will have real-world impact, and you'll be supported in achieving your career goals.
Location/Division Specific Information
St. Louis, MO
How will you make an impact?
The candidate will be responsible for the performance of operations in support of the manufacture of Commercial and Clinical Biologics. He/She will be responsible for following Current Good Manufacturing Practices (cGMPs) and carrying out a variety of functions related to preparation and organization of the downstream processing manufacturing suites.
What will you do?
Assist with ordering and delivery of all consumables to each production suite.

Ensure all consumables for production processes are accounted for upon delivery to stage process consumables in an organized manner for ease of use in production set-ups

Assist with obtaining and placement of raw materials and consumables at/from the wipe-down station for entrance into the suite

Collaborate with production support groups to ensure lines, kits, and assemblies are ready when needed within manufacturing and any missing components can be acquired timely.

Ensure lines, kits, and assemblies are moved to the downstream manufacturing suites to meet processing needs in order to prevent delay

Confirm buffers are available prior to need. Ensure buffers move to the downstream manufacturing suites so production processing is not halted and on time processing needs are met

Support ancillary tasks on the manufacturing floor such as fit and finish, material stock/supply and equipment staging.

Support sample submission and drop off

Assist with inventory counts within the production suites and coordinates results with Inventory Leads and Procurement

Performs or assists with investigations when discrepancies of inventory are discovered

Coordinate activities with downstream processing group to ensure and track availability of raw materials and equipment resources

Assist in all downstream manufacturing process functions, such as maintaining suite, supplies, equipment, logbooks and data in accordance with site SOPs and policies.

Ensure tasks are executed with a method of prioritization - interpret production schedules and complete tasks accordingly.

Participate in shift exchanges, 1-1's, meetings, attend meetings as necessary to facilitate area needs based on changes, etc. (lean activities).
How will you get here?
Education
High school degree required. Associates in a relevant scientific discipline preferred.
Experience
No experience required, but 1-3 years of relevant experience in a manufacturing and/or GMP environment preferred, preferably in pharmaceutical manufacturing.
Knowledge, Skills, Abilities
Knowledge

Understanding 'why' and not just the 'how' of processes and practices

Knowledge of cGMP practices, aseptic techniques, or chemical concepts seen as a plus

Skills

MS Office

Inventory Management - SAP experience a plus

Time management and prioritization

Detail oriented

Results driven

Abilities

Able to read, write, and communicate in English

Able to understand and carry out instructions

Organized

Reliable

Active communication (written and verbal)

Able to work in an environment of change

Able to work independently and as part of a team

Able to recognize problems developing, not just occurring
At Thermo Fisher Scientific, each one of our 70,000 extraordinary minds has a unique story to tell. Join us and contribute to our singular mission-enabling our customers to make the world healthier, cleaner and safer.
Apply today! http://jobs.thermofisher.com
Thermo Fisher Scientific is an EEO/Affirmative Action Employer and does not discriminate on the basis of race, color, religion, sex, sexual orientation, gender identity, national origin, protected veteran status, disability or any other legally protected status.
Thermo Fisher Scientific is an Equal Opportunity Employer. All qualified applicants will receive consideration for employment without regard to race, creed, religion, color, national or ethnic origin, citizenship, sex, sexual orientation, gender identity and expression, genetic information, veteran status, age or disability status.