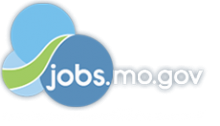 Job Information
Kelly Services

Mechanical Design Engineer

in

Saint Louis

,

Missouri
Kelly Services is currently looking to hire a Mechanical Design Engineer II to work on contract for one of our top Medical Device clients on-site in St. Louis, MO. This is a long-term opportunity.
In this role you will be expected to be a key individual contributor of mechanical design expertise for R&D Projects in a medical device company, and apply a broad knowledge of engineering principals to design new products for ophthalmic surgery.
The individual provides comprehensive product development services from conceptual design to product release. The individual may also approve modifications to existing designs, access acceptability of non-conforming parts, and troubleshoot product complaints in a team setting. The Mechanical Design Engineer II may further provide project coordination and leadership for select accessory development activities.
The Mechanical Design Engineer II shall be an individual contributor and technical lead for development efforts involving the ophthalmic equipment, equipment accessory devices, and/or single use devices. The position involves both the individual contribution of organic hardware and/or accessory device designs as well as collaboration with third party contract design service providers.
Leads design product development and activities and performs comprehensive mechanical design-related tasks.

Generates design concepts for new products based on marketing inputs.

Collaborates with personnel from marketing, manufacturing and quality, to ensure that new designs meet customer requirements.

Prepares documentation to ensure that product development processes comply with FDA accepted control guidelines.

Creates 3D Solid Works/Inventor models and 2D prototype drawings for parts and assemblies.

Assists R&D technicians in assembling new devices.

Studies designs using FEA and/or CFD analysis tools such as ANSYS.

Evaluates new prototypes against performance criteria and solicits feedback from marketing project managers.

Attends surgical procedures and communicates with clinical advisors to acquire customer feedback for new products.

Writes test protocols, performs experiments, and authors reports to support new product verification efforts.

Participates in verification of new products and documents results.

Reviews and approves design changes and verification plans for released products and procedural packs.

Performs comprehensive engineering activities to support new product development, product improvement, and maintenance of business projects.
Required Skills/Qualifications
Ability to create electro-mechanical designs using Solid Works, Autodesk Inventor, or equivalent software.

Ability to interpret and create engineering drawings, specifications, reports, and other engineering or manufacturing documentation.

Strong knowledge of electro-mechanical systems, devices, and materials including pneumatic systems, fluidic management systems, and/or delivery systems.

Broad knowledge of manufacturing methods.

Expertise in mechanical design and tolerance analysis.

Expertise with instrumentation and test/equipment software.

Working knowledge of electrical systems and sensors.

Good working knowledge of MS office tools, analytical tools, project management tools, ERP systems.

Excellent oral and written communication skills.

Demonstrated ability to work cross-functionally.
Preferred Skills/Qualifications
Electro-mechanical, medical equipment design.

Micro-mechanical component fabrication process selection/development.

Medical device design control and risk management expertise.
Required Experience
BS with minimum of 3 years involving medical device development and manufacturing in a GMP environment per ISO 13485 and CFR821.

Alternatively, 5 or more years of new product development experience involving mechanical/electro-mechanical devices.
Preferred Experience
5 or more years of product development experience involving design of electro-mechanical medical equipment or accessories.

Experience with developing functional hardware designs using 3D software tools both individually and in collaboration with external industrial designers.

History of applied technical expertise involving pneumatics, hydraulics, acoustics, and/or ultrasonic energy.

Design of products fabricated using diverse manufacturing processes such a milling, turning, EDM, laser welding/cutting, injection molding, ultrasonic welding, surface coatings, heat treatments, chemical treatments, tube forming, adhesive bonding, and automated assembly.

Experience with Design for Six Sigma, QFD and DFM tools.

Demonstrated history of innovation demonstrated by patents and successful product introductions.
Why Kelly ® ?
Your engineering skills are in demand, but how do you find the right fit? Easy. With Kelly® Engineering, our experts connect you with leading organizations where you can learn and grow, collaborate on innovative projects, and keep your skills sharp with top technology. Whether you prefer the variety and flexibility of short-term projects, or are looking for something more long-term, we're here every step of the way to find your dream engineering job.
About Kelly ®
At Kelly, we're always thinking about what's next and advising job seekers on new ways of working to reach their full potential. In fact, we're a leading advocate for temporary/nontraditional workstyles, because we believe they allow flexibility and tremendous growth opportunities that enable a better way to work and live (plus, did we mention we provide a ton of benefits ?). Connecting great people with great companies is what we do best, and our employment opportunities span a wide variety of workstyles, skill levels, and industries around the world.
Kelly is an equal opportunity employer committed to employing a diverse workforce and providing accommodations for people with disabilities in all parts of the hiring process as required under its Employment Accommodation Policy. Kelly will work with applicants to meet accommodation needs that are made known to Kelly in advance.