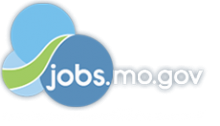 Job Information
TricorBraun

Operational Services Rep

in

Saint Louis

,

Missouri
CO pay: $21-$23/hr
The Company:
TricorBraun is a global packaging leader, with more than 1,100 team members working from 50 locations throughout the Americas, Europe, and Asia.
As North America's largest distributor of primary packaging, we provide innovative solutions to customers from a wide variety of industries. Our award-winning Design & Engineering team provides creative, custom packaging solutions, for cutting-edge start-ups to the world's most iconic brands. And as one of the largest purchasers of packaging in the world, we leverage our global supply chain expertise to provide cost-effective solutions for our customers.
Since our company was founded in 1902, we have continually evolved to meet our customers' needs. Our substantial growth, both organic and through strategic acquisitions, enables us to provide unlimited opportunities for team members to develop and succeed.
We are focused on being the Best Place for the Best People in Packaging—it is the foundation of our strategy and of our success. Join us as we work together to build the undisputed global packaging leader.
The Role:
The Operational Services position is responsible for the day-to-day maintenance and expediting of our pending orders with direct communication to our Account Coordinator and Shared Services group. This responsibility will contribute to the service of our customer base. Significant interaction with our suppliers as well as our sales team is required and involves communicating and confirming ship dates and pricing on pending orders. The Operational Services team member serves as a knowledgeable, reliable contact point for information required by our Account Coordinator and Shared Services team including expediting pending orders, accounts payable discrepancies, replenishment of planned inventory levels, management of all documentation and communications relating to pending orders, the arrangement of freight for pending orders.
Essential Functions:
Provides operational support, which includes following up on pending orders, confirming dates and pricing, and organizing freight based on the requirements established on each order by the Customer Account Coordinator.

Primary "owner" of vendor relationship and works closely with the assigned vendor base for purchase order updates.

Keep all action dates and notes on purchase orders current and input all confirmed dates into the system

Facilitate PO processing and payable issue resolution with vendors and the Shared Services Department

Escalate issues in which requirements on an order will not be met to the Account Coordinator group for further instruction or attention.

Ensure purchase order pricing is confirmed in Trimax and discrepancies are communicated to the Account Coordinator.

Monitor and respond to Requests for Information from other departments within TricorBraun such as Shared Services.

Communicate with vendors, freight carriers, and the corporate freight department to arrange transportation of pending orders.

Monitor and suggest replenishment for inventory supplied by their assigned vendor base based on established requirements.

Maintain documentation and files relating to assigned orders.

Provides additional operational support to the sales team as needed.

Assists Operations Services Manager as necessary, as well as providing assistance with additional projects as they arise.

Other duties as assigned.
Specific knowledge, skills, and abilities:
Customer service orientation

Strong problem analysis and problem-solving capabilities.

Strong oral, written, and verbal communication, interpersonal, and relationship-building skills.

Familiarity with and proficiency in MS Windows-based systems including Excel and Word is a must.

Microsoft Dynamics AX proficiency is a plus.

Ability to multi-task, work under pressure, meet deadlines, and adapt to changes.

Strong organizational skills and attention to detail.

Ability to raise issues proactively and in a timely manner.
Education and Experience:
Typically requires a Bachelor's degree and one to three years of experience in sales OR equivalent combination of education and experience.
Why TricorBraun
Career opportunities -- We are a stable and growing company offering a product that is widely recognized and useful. That means that across our organization we have plenty of ways to help people who are looking to grow and succeed. If you've got the drive to get out there and grab it, you'll find lots of opportunities here.
Training and development -- Our commitment to your career development helps to set us apart as an employer. We want to enhance your potential, both for your personal development and as a contributor to our firm. That's why we provide every opportunity to expand your skills, knowledge, and experiences through formal education, leadership development opportunities, and informal one-on-one coaching and mentoring from your TricorBraun colleagues.
Stable industry -- The packaging industry is a particularly stable one because no matter how the economy is doing there is always a need for containers to carry consumer products. With our long history, exceptional experience, and a wide range of offerings we're the industry leader in this niche industry.
Strong culture -- We strive to create and sustain a great work environment in which we can achieve and exceed personal and professional goals. Our people focus on service and consistently drive for results. Our company works and lives by a set of core values which include integrity, service, passion, and value add which are the roots of our success.
Industry recognition -- TricorBraun has won many national and international packaging awards recognizing excellent design, function, economy, and sustainability
Excellent compensation -- in addition to a competitive hourly wage we offer comprehensive benefits in medical, dental, and vision insurance, a 401(k) plan with employer match, paid time off plus holidays, insurance, tuition reimbursement, and more.
TricorBraun is an equal opportunity employer and will consider all applications without regard to race, sex, age, color, religion, national origin, veteran status, disability, genetic information, or any other characteristic protected by law.
We are proud to be an equal opportunity employer.