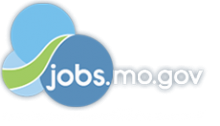 Job Information
S. M. Wilson & Co.

Project Engineer

in

Saint Louis

,

Missouri
S. M. Wilson & Co. is one of the largest full-service construction management, design/build and general contracting firms in the St. Louis area. For more information, visit www.smwilson.com.
S. M. Wilson is seeking a full time Project Engineer.
Core Values
Honesty and Integrity / Customer Service / Passion for Excellence / Balanced Life / Building Relationships
Core Purpose
"To build great value, relationships and careers while having fun in the process."
Our Core Values represent the qualities we look for in the people we hire, our beliefs about how we should conduct business and aspire to do our very best work. Living these guiding principles each and every day leads us toward our Core Purpose.
We empower all employees to embrace the company culture and have a disciplined approach toward their work, holding themselves and their fellow employee owners accountable.
Mission
A Project Engineer assists the Project Manager with the technical administration of the project. This is accomplished by coordinating RFI's, taking full responsibility for the submittal process and the coordination and communication of many internal company processes for the project.
Key Performance Indicators
Material Procurement Proficiency / Schedule Proficiency / Change Management Proficiency / Project Goals Met / Safety Goals Met / Self-Development
Essential Activities
Coordinate all requests for information (RFI's)

Coordinate the receipt, review and distribution of all product submittals and shop drawings required for the project

Coordinate the distribution of all project documentation

Coordinate all product deliveries required to achieve the project schedule

Management of the procurement log

Coordinate the receipt and distribution of all records, close out and warranty documentation for the project

Assist the Superintendent and Project Manager in quality control and safety of the project during field inspections

Assist the Superintendent and Project Manager with updating and administering the project schedule, including the utilization of scheduling software

Assist the Superintendent and Project Manager with the financial aspects of the project, including change management

Mentoring of new Project Engineers or Project Coordinators

Support the project team to enhance the established project goals

Attend internal and external training to develop professional skills
We rely on every employee at S. M. Wilson for prompt and reliable attendance in compliance with stated Handbook policies. In addition, every employee is expected to perform other duties as assigned.
People Managed
Status and Lines of Reporting
Full Time

Benefit Eligible

Exempt Position

Reports to the Assistant Project Manager, Project Manager or Project Superintendent
Prerequisites (I.E., Education, Experience)
Bachelor's Degree in Construction Management, Civil Engineering or closely related field

Minimum of two years experience in commercial construction preferred

Willing to travel
Skills/Qualities Required
Proficient in MS Office Suite of Applications

Strong written and oral communication skills

Self motivated, deadline driven and highly organized

Flexible and adaptable to changing situations

Effective listener with ability to understand needs of team members at all levels

Completed, or will complete within a year, the OSHA 30 Hour Construction Safety Course
Physical Requirements Pertinent to the Role
Experience with databases and office related computer skills

Able to climb stairs at jobsites

Able to climb ladders up to 30 feet in height at jobsites

Able to wear all required personal protective equipment as necessary