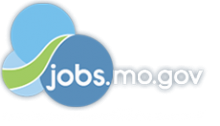 Job Information
Avantor, Inc.

Specialist Hazardous Shipping

in

Saint Louis

,

Missouri
Job SummaryProvide support within the shipping/receiving area on a daily basis. This would entitle it with the receiving of raw material goods along documentation of the materials in the inventory database. The candidate would need to be understand the use of computer database such as Microsoft Word/Excel amongst of the programming, along with the ability to check email and request COA from the raw material suppliers if needed. The individual would also have to prep shipments with request from the sales team on a daily activities.
MAJOR JOB DUTIES AND RESPONSIBILITIES (List in order of importance)
Receive raw material goods from delivery drivers and making sure that correct items are being received with the PO and BOL. Communicating any errors of the items that are being received at the time.

Coordinate with manager, supervisor, or sales team, quality team for the delegation of workflow for shipping department on a daily/hourly basis for upcoming sales orders.

Consolidate / aggregate customer orders for shipment on a daily basis. Communicate this information to the relevant associates.

Audit, on a random basis, inner packaging of shipments for compliance with associated transportation regulations.

Prepare all domestic and export paperwork with DOT and (or) international laws and customs if instructed. Certify documentation.

Prepare all domestic and export paperwork with DOT and (or) international laws and customs if instructed. Certify documentation.Prepare all domestic and export paperwork with DOT and (or) international laws and customs if instructed. Certify documentation.

Assist in the preparation of finished goods for shipments. Which would and could be making of packaging boxes for fragile shipments then appropriate labeling/markings for the proper shipment codes.

Obtain and utilize the most optimal freight quotes for all shipments. This would be working with the current sales team to the preferred carriers.

Prepare all domestic and export paperwork with DOT and (or) international laws and customs if instructed. Certify documentation.

Maintain IATA, DOT and IMDG certification, not only for self, but for required associates; facilitate training and certification for associates in IATA, DOT and IMDG shipping regulations, and work with EHS&S to maintain proper training documentation.

Provide support in resolving operator variation issues, including for shipments either not tendered or in transit. Coordinate with EHS&S as necessary.

Performs other duties as assigned.
QUALIFICATIONS (Education/Training, Experience and Certifications)
High School completion or equivalent (GED); Bachelor's degree preferred

Minimum 3 years of applicable experience, preferably in a manufacturing environment

International Air Transport Association (IATA) certification

International Maritime Dangerous Goods (IMDG) certification

Department of Transportation (DOT) certification
KNOWLEDGE SKILLS AND ABILITIES (Those necessary to perform the job competently)
To perform this job successfully, an individual must be able to perform each essential duty satisfactorily. The requirements listed below are representative of the knowledge, skill, and/or ability required. Reasonable accommodations may be made to enable individuals with disabilities to perform the essential functions.
Must be able to use proper techniques to lift up to 40 pounds. The ability to follow directions with emphasis on safety is extremely important.

Must be able to handle stress caused in meeting deadlines with tight scheduling requirements.

Must be able to shift priorities easily.

Must be able to use hands and feet simultaneously and for repetitive movements.

Must have responsible work habits.

Must be familiar with warehouse systems.

Must be available to work any shift.
LANGUAGE SKILLS: Ability to read, analyze, and interpret SOP's, coverage, documents, and regulations. Ability to write reports and business correspondence. Ability to effectively establish rapport, present information and respond to questions from managers, clients, customers and the public. Skill and ability to meet people and listen.
MATHEMATICAL SKILLS: Ability to add and subtract two digit numbers and to multiply and divide with 10's and 100's. Ability to perform these operations using units of American money and weight measurement, volume, and distance. Understanding of metric system measurements is beneficial.
REASONING ABILITY: Ability to apply common sense understanding to carry out detailed and uninvolved written or oral instructions. Ability to deal with problems involving a few concrete variables in standardized situations.
OTHER: Skill and ability to type. Skill and ability to operate a computer. Skill and ability to organize and prioritize work. Skill and ability to meet deadlines and operate office equipment. Skill and ability to use Microsoft office tools and company software.
ENVIRONMENTAL WORKING CONDITIONS & PHYSICAL EFFORT (Under Typical Positions)
Typically works in an office environment with adequate lighting and ventilation and a normal range of temperature and noise level.
Work assignments are diversified. Examples of past precedent are used to resolve work problems. New alternatives may be developed to resolve problems.
A frequent volume of work and deadlines impose strain on routine basis. Some overnight travel to sales meetings vendors may be required.
Minimal physical effort is required. Work is mostly sedentary but does require walking, standing, bending, reaching, lifting or carrying objects that typically weigh less than 40 lbs.
DISCLAIMER:The above statements are intended to describe the general nature and level of work being performed by employees assigned to this classification. They are not intended to be construed as an exhaustive list of all responsibilities, duties and skills required of employees assigned to this position.Avantor is proud to be an equal opportunity employer.
EEO Statement
We are an Equal Employment/Affirmative Action employer. We do not discriminate in hiring on the basis of sex, gender identity, sexual orientation, race, color, religious creed, national origin, physical or mental disability, protected Veteran status, or any other characteristic protected by federal, state/province, or local law.
If you need a reasonable accommodation for any part of the employment process, please contact us by email at TalentManagement@avantorsciences.com and let us know the nature of your request and your contact information. Requests for accommodation will be considered on a case-by-case basis. Please note that only inquiries concerning a request for reasonable accommodation will be responded to from this email address.
For more information about equal employment opportunity protections, please view the Equal Employment Opportunity is THE LAW Poster, EEO is the Law Poster Supplement, and Pay Transparency Non-Discrimination Provision using the links below.
EEO is the Law (https://media.vwr.com/emdocs/docs/EEO-is-the-law.pdf)
OFCCP EEO Supplement (https://media.vwr.com/emdocs/docs/OFCCP-EEO-Supplement.pdf)
PAY TRANSPARENCY NONDISCRIMINATION PROVISION
3rd party non-solicitation policy
By submitting candidates without having been formally assigned on and contracted for a specific job requisition by Avantor, or by failing to comply with the Avantor recruitment process, you forfeit any fee on the submitted candidates, regardless of your usual terms and conditions. Avantor works with a preferred supplier list and will take the initiative to engage with recruitment agencies based on its needs and will not be accepting any form of solicitation
Avantor®, a Fortune 500 company, is a leading global provider of mission-critical products and services to customers in the biopharma, healthcare, education & government, and advanced technologies & applied materials industries. Our portfolio is used in virtually every stage of the most important research, development and production activities in the industries we serve. One of our greatest strengths comes from having a global infrastructure that is strategically located to support the needs of our customers. Our global footprint enables us to serve more than 225,000 customer locations and gives us extensive access to research laboratories and scientists in more than 180 countries. We set science in motion to create a better world. For information visit, www.avantorsciences.com and find us on LinkedIn (https://www.linkedin.com/company/avantorinc/) , Twitter (https://twitter.com/Avantor_News) and Facebook (https://www.facebook.com/Avantorinc/) .