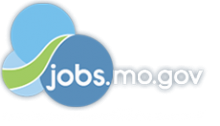 Job Information
Mississippi Lime Company

Research & Development Engineer

in

Sainte Genevieve

,

Missouri
Overview
This position will be responsible for supporting research and development projects through in-depth knowledge of customer applications and company products. Key areas of focus for this role include providing expertise with process and product technology improvements, supporting and managing research projects and providing material handling technical support across the business. This position will be integrally involved in the company's new product development efforts with a key focus on product and process technology development and implementation. The candidate will be technically proficient and commercially savvy and will have the ability to drive projects and initiatives. This position will support applications development and market development activities as needed by the business. The candidate will operate with a sense of urgency and will have the ability to drive projects and initiatives.
Requirements
Bachelor's Degree in mechanical engineering, chemical engineering or related engineering/science field.

A minimum of 2 years R&D, technical service or other technical experience is required. A strong background in process technology and project management.

Candidate must be commercially savvy with a proven track record in product development and technical service activities.

Experience operating in both laboratory environment and manufacturing environment is essential.

Keep abreast on latest new product developments, technology and systems.

Knowledge of Microsoft Office (includes Outlook, Word, Excel and PowerPoint)

Ability to operate effectively across organizations (with senior management and with operators). Presentation and public speaking skills preferred.

Results oriented, self-starter that proactively seeks opportunities and drives activities.

Position has significant customer interaction and strong interpersonal and technical skills are critical.

Must be a strong team player able work with both MLC and customer organizations.

Essential Functions

Provide technical service to customers in troubleshooting issues including optimization and customization for processes and products to the specific customer and internal requirements.

Support the Company in developing new project ideas, commercial feasibility and probability of success studies of assigned products for various end-use markets.

Consult with equipment vendors concerning new technology and cost, as well as arranging for tests on equipment.

Recommend new technology, machines or system modifications in order to improve safety, increase productivity, lower amount of product waste, improve product quality, and lower costs of operations.

Provide engineering consulting services to all personnel in all departments upon request or assignment.

Prepare various internal management reports pertaining to equipment or system modification, cost savings and production increases for review by Dir. of R&D / Senior Product/Process Engineer and management.

Maintain compliance with all State and Federal Environmental Laws and Regulations in design of repairs/modifications to equipment or installation of new systems.

Complete experimental test work as necessary to develop a comprehensive database of information for new product development efforts. Collect and analyze experimental data and develop reports and presentations as needed

Support the New Product Development process and operate as a team member as required.

Take a lead role with research of product trial efforts at customer sites and in laboratory or pilot scale setting.

Assess safety requirements on all projects; promote safety adhering to all M.S.H.A. requirements and regulations personally, to coworkers and integrate into all projects assigned.

Actively promote Mississippi Lime's mission, vision and core values.

Travel estimated 20-40%.

Employees are expected to perform other responsibilities as needed.

Supervisory Responsibilities

Direct reports: No

Subordinate supervisors: No

Americans with Disabilities Specifications

The physical demands described here are representative of those that must be met by an employee to successfully perform the Essential Functions of this job. Reasonable Accommodations may be available to enable individuals with disabilities to perform the Essential Functions. Contact Human Resources for accommodation requests.
Equal Opportunity Employer Minorities/Women/Protected Veterans/Disabled