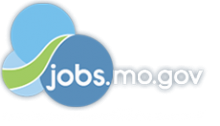 Job Information
Owens Corning

General Laborer Sedalia

in

Sedalia

,

Missouri
EDUCATION (R= Required; D = Desirable):
High school diploma or equivalent (D)

EXPERIENCE (R= Required; D = Desirable):

Experience working in an industrial manufacturing environment (R)

Operating a forklift (D)

Able to work in extreme heat conditions (R)

SKILL REQUIREMENTS:

Mechanical aptitude

Basic computer skills

Able to follow standard work and procedures

Self-motivated; able to work with minimal supervision

JOB DUTIES/ACCOUNTABILITIES:

Perform material handling functions

Inspect product prior to packaging

Perform cleaning tasks, provides breaks, and additional labor as required

SCHEDULE:

12 Hour (Days or Nights) Fixed Shifts

Week 1: 6:00 – 6:00 Work - Monday, Tuesday, Saturday, Sunday

Days off - Wednesday, Thursday, Friday Week 2: 6:00 – 6:00 Work - Wednesday, Thursday, Friday

Days off - Monday, Tuesday, Saturday, Sunday

Repeat cycle

WAGE AND BENEFITS:

Base pay: $19.50 per hour

Pay increases to $22.00+/hour plus benefits after 40-day probationary period
About Owens Corning
Owens Corning is a global building and industrial materials leader. The company's three integrated businesses are dedicated to the manufacture and advancement of a broad range of insulation, roofing and fiberglass composite materials. Leveraging the talents of 19,000 employees in 33 countries, Owens Corning provides innovative products, manufacturing technologies, and sustainable solutions that address energy efficiency, product safety, renewable energy, durable infrastructure, and labor productivity. These solutions provide a material difference to the company's customers and make the world a better place. Based in Toledo, Ohio, USA, the company posted 2019 sales of $7.2 billion. Founded in 1938, it has been a Fortune 500® company for 65 consecutive years. For more information, please visit www.owenscorning.com .