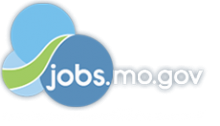 Job Information
Stanley Acess Technologies

Production Assembler - 2nd Shift

in

Sedalia

,

Missouri
71152BRTitle:Production Assembler - 2nd ShiftBusiness:US - GTS - Global Operations State/Country/Province:Missouri No. of Positions:25Job Description:
Who We Are
We're the World's largest tool company. We're industry visionaries. We're solving problems for thousands of Commercial & Residential Contractors, Advanced DIY'ers and Consumers with our DEWALT, Craftsman and Black and Decker power tool ranges. We are committed to delivering the best quality product to our users so that they can deliver quality results. We are unique in that we have a rich and storied history dating back to 1843, but that hasn't stopped us from evolving into a vibrant, diverse, global growth company.
Position Summary
The Assembler position performs all tasks involved in the assembly of the company's products using manufactured and/or purchased components.
Essential Functions
Continuously perform all required tasks in a safe manner, adhering to all established safety rules and procedures. Must take immediate action to correct and/or report any unsafe conditions and hazards.

Assembler shall be capable of performing all of the diversified assembly and erection operations, as well as to assemble intricate large or small mechanical built products of a heavy nature along with meeting satisfactory performance requirements.

Capable of performing said operations to close tolerances and shall inspect the units for conformity to quality standards as established for the department as a whole. Inspection is to include paint quality and coverage, component defects and operation of all working parts.

The Assembler shall be familiar with the prescribed operations on product routings and job set-up charts.

Take an active role in caring for the equipment to prevent breakdowns and defects and help increase overall equipment efficiency through 5S, TPM (total productive maintenance), and other Lean Manufacturing initiatives directed by the Sedalia site.

Additional responsibilities include good housekeeping and other assignments as directed by the Supervisor.

The Assembler shall be able to work overtime as requested and posted by management.

Benefits

Medical

Dental

Vision

401k

Paid Time Off

Life Insurance

Disability Insurance

Employee Assistance Program

Employee Discount

Referral Program
Requisition Number:71152BRFunction:Manufacturing City:SedaliaEEO Statement:All qualified applicants to Stanley Black & Decker are considered for employment without regard to race, color, religion, age, sex, sexual orientation, gender identity, national origin, disability, veteran's status or any other protected characteristic.Featured Category on SBD Careers:Manufacturing