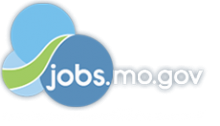 Job Information
Stanley Acess Technologies

Productions Supervisor, 2nd Shift Weld

in

Sedalia

,

Missouri
77371BRTitle:Productions Supervisor, 2nd Shift WeldBusiness:US - GTS - Global Operations State/Country/Province:Missouri No. of Positions:1Job Description: Stanley Black & Decker Corporation is the largest tool manufacturer in the world. Our industrial businesses serve customers whose primary market drivers are automotive repair and industrial production. We cover military, mining, transit, agriculture, energy, aviation, and manufacturing, to start. Our industrial tool businesses build the tools that build your world. We are capable of bringing the strength of the world's largest tool company to provide multi-platform solutions to the industrial and automotive repair industry. We believe we can make this happen and we would like you to be a part of our mission. As a global leader, Stanley Black & Decker can bring together the best in science, technology, business and human resources to continue to grow and succeed in our market.
Position Summary:
Responsible for the safe and effective superior quality production of parts or finished goods from the assigned departments. This requires leading departmental members in the principles of customer focused manufacturing.
Essential Job Functions:
Champion a safe working environment.

Plan/Meet production schedule ensuring superior quality standards.

Drive improvements within areas assigned..

Track progress of department performance on SQCD to drive Continual Improvement. Including Safety, Scrap, FGAR and Productivity.

Implement 5S model of organization to all departments of responsibility (visual workplace, organized, and good communications).

Review SQCD improvements and discuss problems and solutions every day with Production Managers and associates.

Analyze SQCD data and determine root causes of deficiencies and develop core actions. Track and improve setup time and down time utilizing programs provided and improve them.

Act on any safety walk items correcting any issues found.

Assure ISO compliance.

Provide effective communication with the efficient use of tools provided (e-mail, phone mail, Lync, etc.).

Manage any regularly provided data for improvement including labor reporting and time and attendance.

Lead or perform required Total Productive Maintenance (TPM) tasks.

Assure effective new product implementations.

Originate and respond to any corrective actions that apply to their areas of responsibility.

Attend any regular scheduled meetings to include; training, monthly reporting, ISO, Safety, CFM

Develop and maintain a high performance workplace.

Lead shift startup meetings and discuss any needed information to the attendees and do daily stretching exercises.

Train and develop associates to be safe and productive in all related aspects of their job.

Schedule and track vacations to optimize efficiency.

Function as a change agent

Maintain a positive, progressive, union-free environment.

Effectively perform other duties as assigned.

Qualifications and Experience :

High school diploma or GED required.

Must be able to work independently.

Must be able to foster change and be a Stanley Black & Decker change agent.

3+ years of hands-on experience in a manufacturing environment including lean/flow manufacturing with relevant exposure to primary manufacturing.

Experience in project management preferred.

Excellent written and verbal communication skills.

Proficient with MS Word, Power Point and Excel

Establishes realistic goals and delivers results.

Establishes processes for continuous improvements.

Consistently demonstrates the highest level of personal ethical conduct.

#LI-SM1
EEO:
All qualified applicants to Stanley Black & Decker are considered for employment without regard to race, color, religion, age, sex, sexual orientation, gender identity, national origin, disability, veteran's status or any other protected characteristic.
Requisition Number:77371BRFunction:Operations City:SedaliaEEO Statement:All qualified applicants to Stanley Black & Decker are considered for employment without regard to race, color, religion, age, sex, sexual orientation, gender identity, national origin, disability, veteran's status or any other protected characteristic.Featured Category on SBD Careers:Manufacturing, Supply Management & Operations