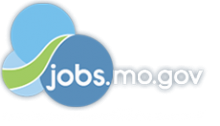 Job Information
Staff Management | SMX

Assembly Associates

in

Slater

,

Missouri
With Staff Management | SMX, you'll get a weekly paycheck, learn new skills, meet new people, and work with a great management team in a clean and safe environment.
Staff Management | SMX has immediate openings for Assembly Associates with Our Client in Slater, MO. Assembly associates work with and-or around moving mechanical parts. Noise level varies and can be loud. Lift, bend, reach above the head, kneel, crouch, and-or stretch 1st Shift available. Must be able to read a tape measure.
Industry: Manufacturing.
Duties: Assemble perforated and cylinder filters for concrete and asphalt trucks. Functions include assembly, QC Inspection, sorting, receiving, machine operators, packaging.
Employment Types: Full Time, Temporary or Contract.
Work Location: SM | SMX at Clarcor, 432 W Lincoln St., Slater, MO 65349.
Job Types: Assembly, Distribution, General Production, Machine Operator, Material Handler, Shipping and Receiving.
Shifts: 2nd Shift, 1st Shift.
Attributes: Background Check, Drug Test, Stand for Shift Duration, Must be at least 18 years old.
Benefits: Weekly paychecks, Direct Deposit or Cash Card pay options, Medical / Dental Insurance, Paid Time Off, Referral Bonus (Restrictions Apply).
Lifting Requirements: Able to Lift 50 pounds.
Education Required: No Education Requirement.
Starting Wage: $12.00.
Pay Rate: Pay up to $13 per hour.
Required Skills:
All positions require ability to lift 30-40 lbs. Must be able to stand, walk, move about for shift duration (8-12 hours). Detail Orientated. Manual dexterity. Normal or corrected vision to read directions and visually inspect parts; and to distinguish colors. Regularly required to reach, bend and stoop for objects. Perform repetitive movement with arms and hands. Must be able to read precise measurements down to 1/16th of an inch
SM | SMX is an equal opportunity employer and all qualified applicants will receive consideration for employment without regard to race, color, religion, sex, national origin, disability status, sexual orientation, age, gender identification, protected veteran status, or any other characteristic protected by law.