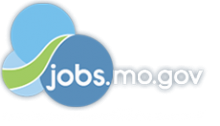 Job Information
SIMOS

Warehouse Associate - Flexible/Part time

in

Springfield

,

Missouri
At SIMOS we put people to work - the people who enable leading companies to be more productive and successful. .
Must be able to stand entire 8-10 hour shift Must be able to use a RF gun Must be able to use Box Cutters Be able to properly pack out items Basic Math Skills
Part Time with flexible schedule 4:30 p.m.-11:00 p.m. (Sunday-Wednesday) or (Monday-Thursday) 6:30 p.m. -1:00 a.m. (Sunday-Wednesday) or (Monday-Thursday) 4:30 p.m.-1:00 a.m. (Sunday, Monday, and Thursday).
Industry: Warehouse/Distribution.
Duties: Our associates safety is our number one priority. We are fully engaged in the COVID-19 regulations, are adhering to proper social distancing protocols. Our client and SIMOS are dedicated to ensuring proper cleaning procedures.
Employment Types: Long Term, Part Time.
Work Location: Bass Pro-Springfield MO, 940 South National Suite A, Springfield, MO 65804.
Job Types: Distribution, General Labor, General Warehouse, Material Handler, Production, Shipping and Receiving.
Shifts: 2nd Shift.
Attributes: Background Check, Drug Test, Stand for Shift Duration, Must be at least 18 years old.
Benefits: Casual Dress Code, Paid Training, Weekly paychecks, Direct Deposit or Cash Card pay options.
Lifting Requirements: Able to Lift 50 pounds.
Education Required: No Education Requirement.
Starting Wage: $12.50.
Pay Rate: $12.50 an hour.
Required Skills:
Performs warehouse activities such as scanning, sorting verifying, counting, picking, packing, stocking and stacking of merchandise. Pays close attention to detail and sustains productivity.
Must be able to lift 50+ lbs. While lifting, associates will be bending, squatting and reaching.
Questions, call Recruiter 417-612-9522
SIMOS is an equal opportunity employer and all qualified applicants will receive consideration for employment without regard to race, color, religion, sex, national origin, disability status, sexual orientation, age, gender identification, protected veteran status, or any other characteristic protected by law.