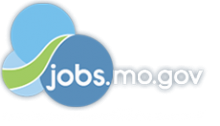 Job Information
DuPont

Batch Setup Operator

in

St. Joseph

,

Missouri
Batch Setup Operator (Job Number: 209141W-01)
Description
Nutrition & Biosciences is a market-leading global business serving customers across the food & beverage, health & biosciences and pharma markets with innovative, healthy and sustainable solutions, spanning a broader portfolio than any of its peers.
We are looking for a Batch Setup Operator to join our team at the Saint Joseph, MO plant.
PLEASE NOTE: We are currently hiring for 3 rd shift; 10:30pm – 7am.
As a Batch Setup Operator, you will prepare and stage individual batches for Production and perform general warehouse maintenance and inventory control.
Your key responsibilities:
Responsibilities include, but are not limited to:
Must have the knowledge to understand Production orders and to setup and stage orders correctly, including label generation if applicable.

Using our automated inventory management system, ensure that all physical movement of Raw Materials, Finished Goods, and packaging is accurately documented and processed on the computer (direct processing of data entry).

Utilize the computer system capabilities in pulling Raw Materials for Production orders.

Apply knowledge pertaining to the chemical/physical characteristics of Raw Materials and Finished Goods in the storing and transferring activities.

Must be able to verify counts, quality of material, and accuracy of labeling in noting data on batch setup sheets.

Apply understanding of our automated cycle count system to perform periodic counts.

Apply understanding of company safety and sanitation policies to support Operations goals, including operation of mobile equipment (i.e. Forklift) in a safe manner.

Must possess and exhibit good verbal communication skills to communicate with all departments and coworkers to alert management of problems or needs to ensure proper continuous operations.

Utilize HACCP philosophy and procedures in everyday work routine.

Must understand and follow all plant policies concerning safety/emergency, conduct, maintenance, sanitation and current procedures designed for the department.

Compliance with all company policies is required.

Other functions as required (non-essential functions).

Responsible for adherence to all quality systems including ISO 9002 and Food Safety with an understanding of Danisco's Quality Policy and procedures
This position does not offer relocation assistance nor Visa Sponsorship.
Please include a current resume with your application to be considered.
Qualifications
Your qualification profile:
Required qualifications:
High School diploma or equivalent education

Good organizational and math skills

Be able to work independently

Ability to follow verbal and/or written procedures/directions accurately

Ability to be licensed to operate a fork truck
Preferred qualifications:
Previous warehousing experience of six months

Exposure to computerized warehousing operations
At DuPont, we have an unbridled commitment to deliver essential innovations that enrich people's lives, enable sustainable development and foster human potential for generations to come.
Innovations developed from highly engineered products and naturally sourced ingredients to shape industries and everyday life. From smarter homes to more efficient cars, from better ways of digitally connecting to new tools that enable active and healthy lifestyles…in all these areas and many more, we're working with customers to transform their ideas into real world answers that help humanity thrive.
Coupled with core values and excellent compensation & benefits… Together, we're turning possibilities into real world answers that help humanity prosper!
Come realize how you can make an impact, act like an owner and partner with customers in our journey.
LOCATION
DuPont in Saint Joseph, Missouri is a blending facility for dry food ingredients. At DuPont, we're putting science to work—improving the nutritional value of food, ensuring food safety, and finding smart, sustainable solutions to feed a growing population.
Primary Location: NA-United States-Missouri-St. Joseph
Organization: Nutrition & Biosciences
Schedule: Full-time
Education Level: High School Diploma/GED (±11 years)
Employee Status: Regular
Job Type: Entry Level
DuPont is an equal opportunity employer. Qualified applicants will be considered without regard to race, color, religion, creed, sex, sexual orientation, gender identity, marital status, national origin, age, veteran status, disability or any other protected class. If you need a reasonable accommodation to search or apply for a position, please visit our Accessibility Page for Contact Information. For US Applicants: See the "Equal Employment Opportunity is the Law" poster.