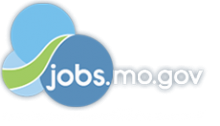 Job Information
Tyson Foods

Maintenance Generalist

in

St Joseph

,

Missouri
Are you looking for opportunities to work with a company that inspires you to push yourself and do your absolute best? As a quick-thinking, ambitious industrial mechanic, you are sure to fit right in with our culture and passion for exceptional work ethic. Our company will depend on you and your abilities to keep our operations, machines and equipment operating as smooth as satin. We know we can't operate efficiently without your skills and industrial maintenance expertise. Apply today and discover how good it feels to be valued, respected and supported by an employer.
Job Responsibilities
Care for machinery and equipment by completing preventative maintenance, including lubricating moving components, adjusting parts, rebuilding, completing scheduled service and assisting operators on change over

Ensure work area and equipment is kept clean and orderly at all times

Daily examination of equipment for assigned area to identify signs of excessive wear, defects, and damage. Repair industrial equipment and machinery to ensure they're always in proper working order.

Record all maintenance and repair services performed, and keep track of all materials and parts used during the repair process. Observe and promote all plant safety and GMP (Good Manufacturing Practices) specifications.

Study manufacturer manuals and blueprints and carefully follow directions when operating or setting up newly-acquired machinery or making repairs

Attend training both off site and on site as needed

Make leadership aware of materials and parts that are needed when inventory grows low or is depleted
Job Skills & Qualifications
Willing and able to stand, sit, bend, walk, stretch, climb, push, pull, kneel, squat and reach

Willing and able to lift, carry, push, and pull 20-70 pounds

Willing and able to work in the cold or heat (10 degrees below zero to 105 degrees) or damp environments and these areas may have slippery walking surfaces

Willing and able to work overtime and weekends as needed

Basic computer skills in order to complete required training and/or tasks

Ability to identify parts and supplies needed to complete job tasks

Ability to verbally communicate material effectively in a training environment

Ability to read and understand manuals/instructions, blueprints and schematics

Willing and able to walk on hard surfaces for up to 12 hours

Ability to work as team and in individual situations

Ability to communicate both written and orally to other team members and management about daily assignments

Self-starter with a sense of urgency and an entrepreneurial spirit

Must have maintenance mechanic experience in one of the following: 1) One year of experience in industrial manufacturing OR 2) Two years in aircraft maintenance, agriculture maintenance, or military maintenance OR 3) Three years in automotive maintenance.
Work Shift:
ALL SHIFTS (United States of America)
When completing a Tyson Foods employment application, be sure to complete all tasks listed on the candidate home page. If not, you will see a message that there are 1 or more task(s) that require attention. Applicants for hourly production positions must complete the task to provide additional information to be considered from employment.
Tyson is an Equal Opportunity/Affirmative Action Employer. All qualified applicants will be considered without regard to race, national origin, color, religion, age, genetics, sex, sexual orientation, gender identity, disability or veteran status.
CCPA Notice. If you are a California resident, and would like to learn more about what categories of personal information we collect when you apply for this job, and how we may use that information, please read our CCPA Job Applicant Notice at Collection, click here (https://www.tysonfoods.com/sites/default/files/2020-07/CCPA%20applicant%20notification.pdf) .
Our team members make the difference. If you are ready to grow your career with an industry leader and want to positively impact the team and community around you, then join us in helping us in raising expectations.Join us on the journey.
At Tyson, we are raising expectations for how much good people can do. Our Talent Strategy is to Attract, Grow, Reward and Retain the best talent, and we believe that our Culture is the connecting thread that drives that strategy!
We strive to be a talent magnet to establish a reputation for being a talent rich organization where team members can grow their career while growing the business.
We are a high performing organization where team members are rewarded (Pay, Benefits and Recognition) for their contributions, and given the opportunity to support and/or volunteer with programs that help Tyson make a lasting social impact in the communities where we live and work.
To learn more about our culture, please read Our Purpose (http://www.tysonfoods.com/who-we-are/our-story/purpose-values) .
Tyson Foods, Inc. is an Equal Opportunity Employer. If you are unable to apply for career opportunities through use of this site due to an impairment or disability, please contact (479) 290-5000 for further assistance.