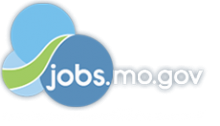 Job Information
Tyson Foods

Plant Engineer III

in

St Joseph

,

Missouri
Summary:This position will supply managerial oversight of the manufacturing facility's utility systems and building infrastructure. This will include capital planning & execution for these systems along with daily operation and maintenance functions. This position will be responsible for managing an annual capital budget between $1 to $3 MM and a maintenance & repair budget including personnel costs between $1 to $3 MM. At times, this position will also be responsible for Supply Chain initiated projects up to $2 MM.
This position will be supported by Utility/B&G Supervisor as direct reports. This position will be responsible for the Engineering/Maintenance technical team of approximately 16 FTE's.
Additional duties and responsibilities include:
Develop, maintain, implement and report capital budget for manufacturing facility associated with utilities and building infrastructure.

Responsible for managerial oversight and technical support to facility managed capital projects.

Continuous development of strategic facility and maintenance strategy associated with utilities and building infrastructure.

Develop and provide technical maintenance support systems and processes.

Develop and implement process improvements and infrastructure projects.

Assist in manufacturing strategic planning.

Key member of overall facility Engineering & Maintenance organization.

Identify, evaluate and implement alternative utility/building infrastructure maintenance support resources and services.

Provides managerial oversight and technical guidance to facility-based engineer staff.

Manages the planning, supervision and scheduling of all utility systems and building infrastructure projects through optimum utilization of facilities and personnel.

Responsible for overall utility/building infrastructure maintenance activities such a manner that maximum effectiveness is obtained for the proper maintenance of machinery within projected costs and schedules. Establishes and coordinates communication throughout facility of utility/building infrastructure maintenance schedule changes, changes to project specifications and labor variance.

Promotes the development of new job methods and procedures; establishes and maintains departmental systems and procedures to maintain on-going productivity improvements of the utility/building infrastructure maintenance unit.

Ensures that all contracts are interpreted correctly and are uniformly followed by maintenance personnel.

Develops and recommends annual utility/building infrastructure maintenance budget and goals to superior; recommendations based in part on input supplied by plant leadership team.

Ensures compliance with all environmental regulations. Meets with representatives from state and federal government to ensure all government laws and regulations are maintained.
Requirements:Education: Bachelor's degree in Engineering (preferably Process, Mechanical, Electrical, Food Processing, Manufacturing, Chemical or Civil) or related field preferred.
Experience: Minimum of 5 years work experience in food processing industry managing a diverse, technical staff and capital projects of up to $ 2 MM required.
Must have experience with utility systems, refrigeration, construction and government regulations. Must have experience with PSM.
Requires good written and oral communication skills, ability to work independently, and must be results oriented.
Relocation assistance will be offered for this role.
Work Shift:
1ST SHIFT (United States of America)
When completing a Tyson Foods employment application, be sure to complete all tasks listed on the candidate home page. If not, you will see a message that there are 1 or more task(s) that require attention. Applicants for hourly production positions must complete the task to provide additional information to be considered from employment.
Tyson is an Equal Opportunity/Affirmative Action Employer. All qualified applicants will be considered without regard to race, national origin, color, religion, age, genetics, sex, sexual orientation, gender identity, disability or veteran status.
CCPA Notice. If you are a California resident, and would like to learn more about what categories of personal information we collect when you apply for this job, and how we may use that information, please read our CCPA Job Applicant Notice at Collection, click here (https://www.tysonfoods.com/sites/default/files/2020-07/CCPA%20applicant%20notification.pdf) .
Our team members make the difference. If you are ready to grow your career with an industry leader and want to positively impact the team and community around you, then join us in helping us in raising expectations.Join us on the journey.
At Tyson, we are raising expectations for how much good people can do. Our Talent Strategy is to Attract, Grow, Reward and Retain the best talent, and we believe that our Culture is the connecting thread that drives that strategy!
We strive to be a talent magnet to establish a reputation for being a talent rich organization where team members can grow their career while growing the business.
We are a high performing organization where team members are rewarded (Pay, Benefits and Recognition) for their contributions, and given the opportunity to support and/or volunteer with programs that help Tyson make a lasting social impact in the communities where we live and work.
To learn more about our culture, please read Our Purpose (http://www.tysonfoods.com/who-we-are/our-story/purpose-values) .
Tyson Foods, Inc. is an Equal Opportunity Employer. If you are unable to apply for career opportunities through use of this site due to an impairment or disability, please contact (479) 290-5000 for further assistance.