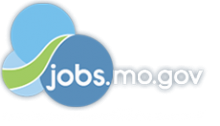 Job Information
GKN Aerospace

Bonding Mechanic - General Composites

in

St Louis

,

Missouri
Bonding Mechanic - General Composites
Apply now »
Date:Apr 27, 2021
Location: St Louis, MO, US
Company: GKN Aerospace Careers
About Us
GKN Aerospace is the world's leading multi-technology tier 1 aerospace supplier. With 50 manufacturing locations in 15 countries, we serve over 90% of the world's aircraft and engine manufacturers. We design and manufacture innovative smart aerospace systems and components. Our technologies are used in aircraft ranging from the most used single aisle aircraft and the largest passenger planes in the world to business jets and the world's advanced 5th generation fighter aircraft.
About the opportunity
GKN Aerospace is a global engineering business. Every time you travel by air almost anywhere in the world, it is likely that GKN is helping you on your way. We design, manufacture and service systems and components for original equipment manufacturers around the world. We are continuously evolving, pioneering new technologies and reinventing existing ones, stretching ourselves to be better in everything we do.
We are looking for people who want to make a difference, talented members with the skills and passions to become the best of the future in what they do
Job Summary
Skilled Operator working with Composites in a variety operations in including - layup of materials. Responsible for fabrication, assembly, painting, rework and repair of composite products. Includes, but not limited to, operation of machines, fabrication of temporary tooling, tooling maintenance and first level maintenance related to composite products. Responsible for safe work practices, for high quality, for high productivity, for integrity, and for compliance with Company instructions and directives, including the Company's prohibition against discrimination and harassment.
Job Responsibilities
Compliance with all risk assessments and company Environment, Health & Safety Procedures relevant to all work activities including: Reporting of all incidents, accidents and near misses as per the company's procedure and implementation of identified corrective actions, Responsible for keeping machines tidy and maintain good standards of housekeeping in designated work area

Ensure parts are produced on a 'right first time' basis

Ensure that any calibrated equipment used is within date

Responsible for the timely clearance of work phases using the ERP system

Responsible for highlighting any non-conformance to the Process Team Leader

Adhering to the requirements of the GKN Quality Procedures

To hold first party inspection approval

Record all downtime on OEE sheets where applicable

Management of machine stoppages with maintenance and escalation as required

Completion of Total Preventative Maintenance (TPM) where applicable

Awareness of Export control requirements
Job Qualifications
Education and Training:
Must have knowledge of shop mathematics, production methods, shop practices and working quality of composite materials and machine operation. Work from information such as drawings shop sketches, sample parts, specifications and engineering instructions.
Experience Required:
Four to five years experience in this or comparable classification.
Diversity Inclusion and Belonging (DIB)
As a global engineering company, innovation is what differentiates us from our competitors and is central to our success.
A balance of cultures, ethnicities and genders help bring new ideas and creativity to GKN. We need people of different backgrounds, with different skills and perspectives to spark originality, imagination and creativeness in our teams around the world.
GKN is an equal opportunity employer.
We treat all our employees and applicants fairly and are committed to ensuring that there is no discrimination or harassment against any employee or qualified applicant on the grounds of age, race, creed, color, national origin, ancestry, marital status, affectional or sexual orientation, gender identity or expression, disability, nationality, sex, or veteran status or any other characteristic protected by law.
#li-post