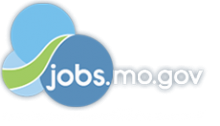 Job Information
Mallinckrodt Pharmaceuticals

Chemistry Technician IIl

in

St. Louis

,

Missouri
Job Title
Chemistry Technician IIl
Requisition
JR000010970 Chemistry Technician IIl (Open)
Location
St. Louis, MO (Pharma) - USA032
Additional Locations
St. Louis, MO
Job Description
Job Description Summary
Develop and produce pharmaceutical products via multiple methodologies, follow standard operating procedures, maintain compliance with Good Manufacturing Practices.
ESSENTIAL FUNCTIONS:
cGMP Active Pharmaceutical Ingredient (API) manufacturing.
Conduct lab and pilot scale chemistry methods to synthesize and produce pharmaceuticals.
Maintain strict FDA and cGMP compliance.
Routinely and effectively maintain laboratory and supplies.
Be able to troubleshoot and resolve technical issues along with comprehensive knowledge of hand tools. Follow Six Sigma and Lean manufacturing methods for stream lining and quality production.
Handling waste, solvents, raw materials (some hazardous) and potent compounds with the appropriate procedures and personal protective equipment (PPE).
Education:
Minimum of a Bachelor's degree in Chemistry, Biology or other science degree.
Experience:
Minimum of one to three years' previous experience in development, manufacturing or analytical chemistry.
Skills/Qualifications:
Knowledge of cGMP and FDA regulations, have a fundamental understanding of chemistry involving synthesis and purification methods; knowledge of potent compounds; knowledge and proficiently use MS Office Suite (Word, EXCEL, PowerPoint).
Skills/Competencies:
This role requires the candidate to have strong ability to work in a team environment; must be able to assume responsibility for their work; must be a self-starter and motivated; be safety conscious; excellent written and verbal communication skills; demonstrated mechanical aptitude, organizational, and multitasking skills; a high attention to detail with excellent documentation and record keeping abilities; be able to learn on the fly; understanding of process flow; must be able to lift 50 lbs. Ability and willingness to work nights, weekends, holidays and rotating shifts.
Other Skills:
Able to analyze, prioritize and manage multiple tasks.
Mallinckrodt is a global specialty pharmaceutical business that develops, manufactures, markets and distributes specialty pharmaceutical products. Areas of focus include therapeutic drugs for autoimmune and rare disease specialty areas like neurology, rheumatology, nephrology, ophthalmology and pulmonology; immunotherapy and neonatal respiratory critical care therapies; and analgesics and central nervous system drugs. The company's core strengths include the acquisition and management of highly regulated raw materials; deep regulatory expertise; and specialized chemistry, formulation and manufacturing capabilities. The company's Specialty Brands segment includes branded medicines; its Specialty Generics segment includes specialty generic drugs, active pharmaceutical ingredients and external manufacturing.
To learn more about Mallinckrodt, visit www.mallinckrodt.com.
Mallinckrodt Pharmaceuticals ("the Company") maintains a continuing policy of non-discrimination in employment. The Company is an equal opportunity employer and complies with all applicable laws prohibiting discrimination based upon age, ancestry, color, religious creed (including religious dress and grooming practices), disability (mental and physical), marital status, medical condition, genetic information, military and veteran status, national origin (including language use restrictions), political activities or affiliation, race, sex (including pregnancy, child birth, breastfeeding and medical conditions related to pregnancy, child birth or breastfeeding), gender, gender identity and gender expression, sexual orientation, as well as any other category protected by law. Furthermore, it is our policy to provide equal opportunity to individuals with disabilities and protected veterans in all phases of the employment process and in compliance with applicable federal, state, and local laws and regulations on every location in which the company has facilities. This policy of non-discrimination shall include, but not be limited to, the following employment decisions and practices: recruiting, hiring; promotions; demotions or transfers; layoffs; recalls; terminations; rates of pay or other forms of compensation; selection for training, including apprenticeship; and recruitment or recruitment advertising.
Mallinckrodt Pharmaceuticals is required to report certain payments or transfers of value (such as expense reimbursement, meals, transportation) made to U.S.-licensed healthcare professionals in compliance with the federal Physician Payment Sunshine Act (i.e. Open Payments) and certain state laws.