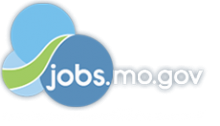 Job Information
The Boeing Company

F-15 Fuels Technician

in

St Louis

,

Missouri
BGS is excited to find some new F-15 Fuels Technicians to assist in our maintenance efforts at Al Udeid AFB, Qatar.
This is a Long Term Assignment to Al Udeid AFB, Qatar for a minimum of 2 years. Relocation/assignment benefits to the international location will be provided.
Position Responsibilities:
Removal, Repair and Installation of Aircraft/External Tank Fuel Systems components to support the correction of failures or implement changes.

Performs routine troubleshooting of fuel systems and associated components to isolate mechanical or electrical faults and determine maintenance actions required to repair faulty components.

Performs validation/verification testing of systems and components.

Inspects fuel system components before installation or usage to verify cleanliness and serviceability of components.

Performs entry and maintenance in confined spaces, prepares aircraft surfaces, and applies sealant, adhesives, and associated chemicals to reassure the integrity of Aircraft/External Tank Fuel Systems and components.

Performs tasks associated with the safe handling of a aerospace vehicle (e.g. jacking, towing, system operations).

Works under general supervision.
Basic Qualifications:
This position requires the ability to obtain a US Security Clearance for which the US Government requires US Citizenship

An interim and/or final U.S. Secret Clearance Post-Start is required

​Minimum of 1 year experience with fighter aircraft maintenance and or management

Must be willing to work variable shifts, including weekends and overtime. Some positions may also be rotating shifts
Preferred Qualifications:
Experience on military fighter platforms (F-16, F-18, F-22, F-5, F-14, or F-15)
Typical Education/Experience:
Education/experience typically acquired through basic education (e.g. High School diploma/GED) and typically 1 or more years' related work experience or an equivalent combination of education and experience (e.g. vocational school/Associate).
Ex-Pat Information
Candidate must be able to obtain a work visa, depending on requirements of the country.

Candidate must be able to meet the cultural requirements of the country, as applicable.

Employment is contingent on the candidate's ability to satisfy all labor and immigration formalities of the country.

Because the candidate selected will be expected to go on an international assignment, the offer will be contingent upon the candidate's ability to obtain clearances from International Health Services and the receipt of a visa/work permit to the country in which he or she will be assigned. These contingencies also apply to any/all family members who may be relocating with the candidate.
Follow on efforts beyond initial period of performance is contingent on contract award.
This position is located in a location that does not offer relocation. Candidates must live in the immediate area or relocate at their own expense.
Domestic Temporary Assignment benefits will be applicable upon hire.
Boeing is a Drug Free Workplace where post offer applicants and employees are subject to testing for marijuana, cocaine, opioids, amphetamines, PCP, and alcohol when criteria is met as outlined in our policies .
All information provided will be checked and may be verified.
Please apply ASAP for this role as recruitment may commence before the end date.
Boeing is an Equal Opportunity Employer. Employment decisions are made without regard to race, color, religion, national origin, gender, sexual orientation, gender identity, age, physical or mental disability, genetic factors, military/veteran status or other characteristics protected by law.