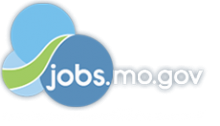 Job Information
Louisa Food Products, Inc.

Kitchen Supervisor (Food Manufacturing / B&I Experience) - St. Louis, MO

in

St. Louis

,

Missouri
Kitchen Supervisor (Food Manufacturing / B&I Experience) - St. Louis, MO Toggle navigation
Kitchen Supervisor (Food Manufacturing / B&I Experience)
Jobs

Login

22-Apr-2021 to 21-Jun-2021 (CST)

Production

St. Louis, MO, USA

Negotiable

Salary

Full Time

Bonus programs, 401(k), Profit Sharing, Health, HSA, Dental, Vision, Paid Holidays, Vacation Days, Personal Days, Short Term Disability, Life Insurance, and Discounts on Louisa's Pasta Products.

Email Me Similar Jobs Email Me This Job
Kitchen Production Supervisor
Louisa is looking for a Kitchen Production Supervisor for our family-owned St. Louis based manufacturing facility. The Kitchen Production Supervisor will interact with all areas of the kitchen; management, maintenance, raw materials, packaging, shipping, and Quality Assurance, etc. He/she will be responsible for implementing safety policies and procedures, for driving continuous improvement initiatives and for ensuring that quality is maintained to company standards. The kitchen is a support production facility for the main production plant. The kitchen must be able to respond effectively to the main production plant, which is constantly changing requirements.
This position will report directly to the Plant Manager.
Production Supervisor Responsibilities:
Supervise personnel (18-20 employees/temporary employees).

Use daily production schedules to plan personnel to meet production needs.

Conduct daily safety talks, monitor, and report production, and serve as a key driver for safety improvement.

Provide direction and leadership to the kitchen crew in order to accomplish organizational goals.

Coordinate with staff with regards to inventory, daily production, and quality concerns.

Achieve manufacturing results by communicating job expectations, planning, monitoring, and appraising job results; coaches, counseling and disciplining employees.

Maintains workflow by monitoring all steps of the process, observing control points, and monitoring equipment and resources.

Implement cost reductions; facilitate corrections to malfunctions within the production process control points; and initiate and foster a spirit of cooperation within the department.

Ensure operation of equipment by calling for repairs and documenting listed items to be addressed, including scheduling preventive maintenance for equipment.

Initiate and foster a spirit of cooperation within the department; Resolve personnel problems by investigating issues, identifying solutions, and recommending action; Track employee performance and attendance for employee evaluations.

Maintain a safe and clean work environment by educating and directing personnel on the use of all equipment, and resources; maintain compliance with established policies and procedures.

All other duties as assigned.
Production Supervisor Profile:
The ideal candidate for this job is self-motivated who is highly focused on daily production/packaging requirements. The individual MUST be highly organized, analytical, and possess the ability to effectively communicate with all personnel at all levels of the operations. Must be a Team builder, who is always thinking ahead. Must have prior manufacturing production supervisory experience (5 years minimum). Food manufacturing, preferred.
Knowledge of USDA and FDA regulations.

Microsoft knowledge; Outlook, Word, Excel.

4 year degree, preferred.

Technical background desired.
Required experience:
Supervisory: 5 years

Manufacturing / B&I: 2 years