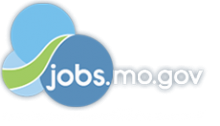 Job Information
Honeywell

Maintenance Mechanic 3

in

St. Louis

,

Missouri
The future is what you make it.
When you join Honeywell, you become a member of our global team of thinkers, innovators, dreamers and doers who make the things that make the future.
That means changing the way we fly, fueling jets in an eco-friendly way, keeping buildings smart and safe and even making it possible to breathe on Mars.
Working at Honeywell isn't just about developing cool things. That's why all of our employees enjoy access to dynamic career opportunities across different fields and industries.
Are you ready to help us make the future?
Honeywell Intelligrated is a leading North American-based, single-source provider of intelligent automated material handling solutions that drive fulfillment productivity for retailers, manufacturers and logistics providers around the world. Through a broad portfolio of automation equipment, software, service and support, Intelligrated solutions give businesses a competitive edge and optimize operational performance through increased flexibility, efficiency and accuracy.
Do you have experience with installing, servicing, and repairing mechanical equipment at customer sites? Do you enjoy using hoists, lift trucks, hand tools, and power tools? Does following layout drawings and manufacturer's instructions, while and utilizing your mechanical knowledge sound exhilarating? If you answered positively, we at Honeywell have the career opportunity for you! We invite you to apply for the role of Maintenance Quality Install Technician!
Responsibilities
This position requires 100% travel

Performs mechanical/ quality functions related to conveyor installation under the direction of a lead or supervisor. Adhering to all safety procedures and policies.

Ability to lift up to 50lbs, climb ladders and work at heights up to 40ft.

Ability to stand or walk on concrete or steel grating for an entire shift and willing to work continuous 58-hour work weeks.

Repairs or replaces worn or defective equipment/machinery.

Assists in modifying previously installed equipment/machinery to ensure compatibility with new units.

Assists in investigative tests, repairs, and rework of existing equipment.

Documents all inspections, maintenance and repair work, and failures.

Supply own mechanical hand tools per provided list below. Ability to operate industrial power tools that will be supplied.

Maintain housekeeping and general clean up duties throughout the site.
We Value
Mechanical, Maintenance or Quality experience

Meaningful experience in the field

Previous technical/installation experience

Previous customer service experience

Strong interpersonal communication skills (including listening, speaking, and writing) and the ability to work well in a diverse, team-centric environment

Ability to collaborate with others and work independently

Good coordination, motor skills, and dexterity

Willing to learn and progress

technical/professional certificate
Tools That Are 100% Required on Day 1:
Wrench set 3/8"- 1 1/4"

3/8" Drive socket set 3/8"- 1 1/4"

3/8" ratchet

Allen Wrench Set

Speed Square/Combination Square

Line up Pin

Needle nose pliers

Standard Pliers

Needle nose vise grips

2lb. or 3lb, Hammer

25' or 30' tape measure

12" torpedo level

Band cutters

Phillips and flathead screwdrivers

12" adjustable wrench

Razor knife

Chalk box

Mill File

Flashlight

Steel toe safety shoes

Reliable transportation to customer sites.
PPE and Attire
Candidates must provide and wear steel toe safety shoes at all times

Hard Hat (provided by Honeywell)

Safety Vest (provided by Honeywell)

Cut-resistant gloves (provided by Honeywell)

Jeans/work pants

No skirts or shorts

No overly loose or tight garments

Long hair tied up at all times while onsite
#CB
#INDENG
Honeywell is an equal opportunity employer. Qualified applicants will be considered without regard to age, race, creed, color, national origin, ancestry, marital status, affectional or sexual orientation, gender identity or expression, disability, nationality, sex, religion, or veteran status.