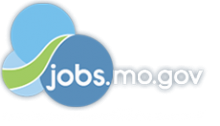 Job Information
Drury Hotels

Maintenance Technician II $500 HIRING BONUS!

in

St. Louis

,

Missouri
Pay starting at $20 per hour PLUS $500 HIRING BONUS!
Property Location:
2211 Market Street - St. Louis, Missouri 63103
You belong at Drury Hotels.
Getting a job is just the beginning. Finding a place where you belong is what truly matters. Who you are and what you do matters at Drury Hotels. There's a place for you here today (and for tomorrow) in this position.
What you will do:
Maintain safe and smooth-running physical hotel property and grounds.
Ensure exceptional, positive experiences for our diverse team members and guests.
Perform repairs and preventive maintenance for all areas of the property. 

Enjoy a variety of plumbing, electrical, refrigeration, kitchen equipment, light carpentry, painting, and HVAC system repairs. 

Develop, implement, and monitor programs to ensure a safe facility and work environment in compliance with all appropriate regulations: ergonomic, emergency response, and injury prevention.

Keep detailed records and reports.

Provide ongoing training to Maintenance Tech I team members.

Collaborate with management to recruit, interview, and schedule for department needs.

Ensure an exceptional guest experience by providing courteous, friendly, guest service with a +1 Service attitude. 
What we expect of you:
With your can-do spirit and unique personality, you will shine at Drury Hotels.
We seek self-motivated, organized team members with these qualifications.
Advanced maintenance knowledge and skills, with ability to handle all aspects of hotel maintenance

Capacity to provide ongoing training for Maintenance Tech I team members

Knowledge of water chemistry, water testing, filtration, and mechanical operations

Experience in developing, implementing, and monitoring programs to ensure work and safety compliance with ergonomic, emergency-response, and injury-prevention regulations

Knowledge of building maintenance, including minor electrical repair, and plumbing

Ability to speak, write, and receive direction (written and verbal direction) in English

Flexibility to be available for emergency repair
What you can expect from us:
So. Much. More.
Just as our guests deserve more, so do you deserve more. Be valued for what you do and who you are … and well compensated for all you accomplish.
Incentives - Quarterly bonuses (we succeed together!)—shared for all based on hotel results
Health and well-being - Medical, dental, vision, prescription, life, and disability
Retirement - Company-matched 401(k)
Work-life - Flexible spending accounts, Team Member Assistance Program, paid time off, and hotel discounts
Career growth - Mentorship, cross-training, development plans, management training, and more—60% of management positions promoted internally
Award-winning - Ranked among Forbes' Best Midsize Employers (2021) and highest in Guest Satisfaction Among Upper Midscale Hotel Chains by J.D. Power 15 years in a row (that's a record!)
Rise. Shine. Work Happy.
Apply Now.
ABOUT DRURY HOTELS
At Drury Hotels, we offer our guests more than a place to sleep. We provide a place to feel welcome. Happy. At home. As a family-owned and operated hotel system, we honor and enhance the Drury legacy of world-class hospitality excellence. That's the Drury Way. Our 5,000 team members work together—across 150 hotels in 27 states—to make sure every guest receives the very best service and value. Together we continue to grow, carefully and with clear vision, as a family of thriving hotels nationwide. EOE
Drury Hotels is an equal opportunity /affirmative action employer. If you require an accommodation in order to view or apply to open positions or for any other part of the application or employment process, please call 888-324-1897 or email recruiting@druryhotels.com.