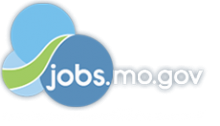 Job Information
The Drucker Company

Manager of Product Development

in

St. Louis

,

Missouri
Accu-Glass LLC
Manager of Product Development
Job Description
Accu-Glass is a manufacturer of precision glass tubing used primarily in medical, laboratory, and healthcare applications. We are seeking a Manager of Product Development to play a critical role as a strategic leader on our executive team and drive the development of new products and manufacturing capabilities.
Job Summary
The Manager of Product Development is a technical leader at Accu-Glass. This role will partner with operations by leading initiatives to upgrade, develop, and modernize existing processes to improve process efficiency and product quality. This role will also be a partner for our commercial team by developing new products and processes and by gathering market feedback to inform our strategic planning. This position will begin with 1 to 2 direct reports and will report to the General Manager.
Duties/ Responsibilities
The essential functions of this position include, but not limited to:
Design, develop, and implement new products/processes into manufacturing by designing and procuring equipment, providing process documentation, coordinating training, and overseeing proper installation, validation, and pilot production.

Support manufacturing through focus on production department programs, efficiency improvements, cost reduction, and quality improvement programs.

Utilize project planning and monitoring techniques to identify, quantify and track project elements and activities.

Research, investigate, and evaluate new technologies for possible application to products/processes at Accu-Glass. Evaluate new concepts for patent application and submit proposals to legal resources.

Assure that processes are well documented to effectively train operators, maintenance personnel, engineers and technicians to operate and maintain to a safe, efficient level.

Prepare engineering proposals and development plans that outline scope and technical approach for assigned projects. Generate information such as product, process specifications, material costs, labor costs, proposed staffing, machine speeds, capital expenditures and interface with General Manager for capital justification.

Monitor and assure a safe work environment with the department and the processes implemented

Manage costs, timing and resource allocation of projects/programs and makes timely reports on progress, noting deviation from plan or customer requirements and provides alternative solutions.

Effectively communicates with internal and external customers.

Works with a broad range of disciplines, materials and processes with aspects of medical/technical use, compatibility, manufacturing operations, chemicals, glass, ceramics, metals, plastics, packaging, instrumentation, process controls and specialized measuring devices.

Requires a high degree of coordinating ability to ensure that the application of a wide variety of skill and conflicting schedules can be optimized to satisfy schedule and budget requirements.
Knowledge/Skills
Experience in glass, ceramics, or other specialty materials preferred

CAD design/drafting ability with knowledge of machine assemble drawings

Knowledge of SPC, process control, Minitab or equivalent

Working knowledge of 6 Sigma and Lean Methodology

Working knowledge of process validations and capability studies

Self-motivator, quick learner, and able to work independently

Excellent written and oral skills

Ability to establish priorities while being flexible to accommodate changes

Knowledge of electronic diagnostic/measuring devices
EducationBS Degree in Engineering, preferred Ceramic, Mechanical, Manufacturing Engineering or Industrial Technology or equivalent related experience
Experience
Minimum of 10 years of experience in manufacturing and/or R&D