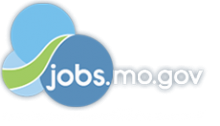 Job Information
Bausch Health

Manufacturing Associate I

in

St. Louis

,

Missouri
Manufacturing Associate I (3808)
Loading...
Career Opportunities: Manufacturing Associate I (3808)
Requisition ID 3808 - Posted 03/15/2021 - US - St. Louis - Operations - US - St. Louis (Tree Court)
Bausch Health Companies Inc. (NYSE/TSX: BHC) is a global company that develops, manufactures and markets a range of pharmaceutical, medical device and over-the-counter products, primarily in the therapeutic areas of eye health, gastroenterology and dermatology. We are delivering on our commitments as we build an innovative company dedicated to advancing global health. Each day, Bausch Health products are used by over 150 million people around the world.
Our approximately 21,000 employees are united around our mission of improving people's lives with our health care products, and we manufacture and market health care products directly or indirectly in approximately 100 countries.
TITLE: Manufacturing Associate I – Disposable Packs
OBJECTIVE: Perform specific duties according to SOP's within the Disposable Packs Department, either by the use of both hands or by using machinery when assigned.
Responsibilities:
Assembly of subassemblies, final assemblies, and final packaging of single use surgical components.

Able to read and comprehend written material.

Efficiently bundle tube sets.

Fill positions on both automated/manual assembly lines.

Handle/deliver material to manufacturing lines.

Sub-assembly for multiple product lines.

Manually assemble small parts.

Operate sealing machines (pouch and tray).

Label corrugated boxes.

Manually fill finished goods into corrugated boxes.

Stacking/orienting boxes onto a pallet.

Safely operating stretch wrap machine.

Safely operating and loading automatic box erecting machine.

Re-stocking corrugated cardboard in packaging area.

Transferring finished product from packaging to shipping area using a manual pallet jack.

Climbing a ladder and retrieving stock from shelving.

Taking direction from assigned point people, Lead(s), or Supervision.

Working autonomously with little or no direction after being assigned.

Sitting and/or standing as required.

Job rotation, as required.

Performing other duties not listed while within the scope of the Disposable Packs responsibility.
SCOPE OF POSITION:
Responsible for the assembly and/or manufacturing of single use, surgical components to create finished goods SKUs in the Disposable Packs area.

All work performed must be completed with the highest Quality standards possible and within the allowed time given in order to maintain the highest efficiencies possible with minimum requirements established for each operation.

Must be able to work four-ten hour days from 6:00 am to 4:30 pm. Must be able to work overtime as needed, including Saturday's and Sunday's.

Must be able to communicate and work as a team in a diverse culture within the department and facility.

Must be able to effectively and respectfully communicate to others outside of our department.
Key Relationships:
Must be able to communicate and work as a team in a diverse culture within the department and facility.

Must be able to effectively and respectfully communicate to others outside of our department.
Qualifications:
Required Education: High School diploma. Equivalent experience may be considered.
Required Skills/Qualifications:
Ability to read and write, add and subtract whole numbers; follow instructions; use of fixed gauges, direct reading instruments and similar devices, where interpretation is not required.

Dependable and reliable with strong attendance record.

Must be able to stand or sit in one place for periods of time.

Must be able to use telephones, calculators, and computer equipment including hand held tablets.
Preferred Experience:
Experience using assembly equipment.

Documentation of finished product.

Knowledge of Standard Operating Procedures. (SOP's)

Working in an FDA/GMP regulated environment to include "Clean Rooms" and all the restrictions that are associated with a clean room environment.

Previous experience with hand or machinery assembly of small parts is beneficial.
We offer competitive salary & excellent benefits including:
Medical, Dental, Eye Health, Disability and Life Insurance begins on your hire date

401K Plan with company match and ongoing company contribution

Paid time off – vacation (3 weeks - prorated upon hire), floating holidays and sick time

Employee Stock Purchase Plan with company match

Employee Incentive Bonus

Tuition Reimbursement (select degrees)

Ongoing performance feedback and annual compensation review.
This position may be available in the following location(s): US - St. Louis (Tree Court)
All qualified applicants will receive consideration for employment without regard to race, color, religion, sex, sexual orientation, gender identity, national origin, disability, or veteran status.
Job Applicants should be aware of job offer scams perpetrated through the use of the Internet and social media platforms.
.
Bausch Health is an EEO/AA employer M/F/D/V.