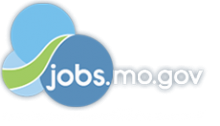 Job Information
The Drucker Company

Manufacturing Engineering Manager

in

St. Louis

,

Missouri
Accu-Glass LLC
Manufacturing Engineering Manager
Job Description
Job Summary
The Manufacturing Engineering Manager is responsible for process design and development, capability development, efficiency, and quality improvement programs. This position also assists in day to day manufacturing operations and the management of continuous improvement programs. This position reports to the General Manager and will have 2 to 3 direct reports.
Duties/ Responsibilities
The essential functions of this position include, but not limited to:
Support manufacturing through focus on finishing and drawing department programs, efficiency improvements, cost reduction and quality improvement programs toward continuous improvement.

Understands and uses 6 sigma and lean techniques to solve problems/issues and assists other engineers and manufacturing personnel.

Plans and achieves new products/processes into manufacturing by procuring equipment, providing documentation, coordinating training, ensuring proper installation, validation and piloting production of the process or equipment.

Identifies and communicates entire project scope, definition of project elements, and associated group/individual responsibilities.

Plans and monitors project priorities and resolves priority conflict as necessary to achieve goals. Uses project planning and monitoring techniques to identify, quantify and track project elements and activities including flow diagrams, PERTs, Gantt.

Manages costs, timing and resource allocation of projects/programs and makes timely reports on progress, noting deviation from plan or customer requirements and provides alternative solutions.

Researches, investigates and evaluates new technologies for possible application to products/processes within the organization.

Supports ERP as needed to create new bill of materials for existing and new products.

Maintains competences in own field of expertise and process development.

Assures the processes are well documented to effectively train operators, maintenance, engineering, and technicians on new technologies/ equipment in a safe manner.

Monitors and assures a safe work environment with the department and the processes implemented.

Assure high standard of departmental work through objectives, on-time performance evaluations and training programs.

Works with a broad range of disciplines, materials and processes with aspects of medical/technical use, compatibility, manufacturing operations, chemicals, glass, ceramics, metals, plastics, packaging, instrumentation, process controls and specialized measuring devices.

Prepares annual standards of performance/goals in accordance with departmental and organizational goals.
Knowledge/Skills
Working knowledge of 6 Sigma and Lean Methodology

Working knowledge of process validations

Excellent written and oral skills

Ability to establish priorities while being flexible to accommodate changes.

Familiar with machine shop equipment

Knowledge of PLCs and programming

Knowledge of power and fluid distributions

CAD design/drafting ability with knowledge of machine assemble drawings

Knowledge of SPC and process control

Knowledge of electronic diagnostic/measuring devices
EducationBS Degree in Engineering, preferred Mechanical, Manufacturing Engineering or Industrial Technology
Experience
Minimum of 5 years experience in Manufacturing Engineering, Process Engineering, or Design Engineering