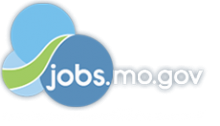 Job Information
Honeywell

Mechanical Design Engineer II

in

St. Louis

,

Missouri
Be part of a team that applies its expertise and knowledge to technical projects, finding innovative, cost-effective means to improve products, techniques, procedures, and technologies. You will design and develop new ideas and solutions for new product development as well as current products modification and improvements based on in-service issues and market strategy. You are responsible for design and implementation of mechanical parts, subassemblies and product improvements
Key Responsibilities
· Plan, schedule and execute product and project tasks including; application evaluation, Bill of Material generation, assembly drawings, detail drawings, troubleshooting, testing and validation.
· Interact with Product Managers, Engineers, Manufacturing, Purchasing, Vendors, and Customers.
· Coordinate updates Review, service manuals, and spare part lists.
· Contribute to the team effort in all aspects as required and called upon within the engineering function from pre-order evaluation of the specifications through post order job site evaluations, with the main emphasis on (standard and special) equipment design evaluations to improve first pass yield, reduce initial/warranty costs, while meeting/exceeding the customers' expectations.
YOU MUST HAVE
Bachelors Degree in Engineering

5+ years of mechanical design experience

AutoCAD AND Solidworks experience
WE VALUE
· Technical knowledge of material handling principles, and experience with variety of (case and pallet) material handling applications.
· Knowledge of equipment controls and applications as it relates to the mechanical system.
· Organizational skills required to monitor and report on numerous product quality, improvement, and new development projects simultaneously.
· Excellent written and verbal communication skills.
· Excellent comprehension of spatial relationships.
· Excellent mathematical skills required for analysis of formulas and calculations.
· Knowledge and experience with:
o Calculating forces on load bearing members
o Pneumatic components including valves, cylinders, rotary actuators and regulators
o Drive components including motors, gear reducers, timing belt drives and rack drives
o Vacuum systems, vacuum pumps and vacuum cups
o Radial and Linear guide components including roller bearings, bushings and rails
o Sensor types including photoelectric, proximity and sonic
· Knowledge of basic design practices for materials(steel, aluminum, plastic), machining tolerances, weld types, surface finishes, fastening hardware types and grades and sheet metal fabrication.
· Knowledge and experience with strength of materials.
· Some travel occasionally along with willingness to perform hands on investigation. Ability to perform basic disassembly/assembly tasks using hand tools and product lifting up to about 40 pounds.
#CB
#INDENG
Honeywell is an equal opportunity employer. Qualified applicants will be considered without regard to age, race, creed, color, national origin, ancestry, marital status, affectional or sexual orientation, gender identity or expression, disability, nationality, sex, religion, or veteran status.