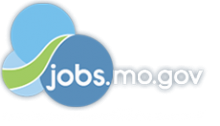 Job Information
ARAMARK

Plant Operations & Maintenance Manager - Manufacturing

in

St. Louis

,

Missouri
Aramark (NYSE: ARMK) proudly serves the world's leading educational institutions, Fortune 500 companies, world champion sports teams, prominent healthcare providers, iconic destinations and cultural attractions, and numerous municipalities in 19 countries around the world. We deliver innovative experiences and services in food, facilities management and uniforms to millions of people every day. We strive to create a better world by making a positive impact on people and the planet, including commitments to engage our employees; empower healthy consumers; build local communities; source ethically, inclusively and responsibly; operate efficiently and reduce waste. Aramark is recognized as a Best Place to Work by the Human Rights Campaign (LGBTQ+), DiversityInc, Equal Employment Publications and the Disability Equality Index. Learn more about working here at www.aramark.com/careers or connect with us on Facebook, Instagram and Twitter.
Description
POSITION DESCRIPTION:
The Facilities Associate Manager, Plant Operations & Maintenance (POM) will help leadership plan, administer and direct all activities related to POM and be in compliant with the standards established by Aramark and the client. Establishes and maintains effective working relationships with other departments to provide a unified approach to POM management.
The Facilities Associate Manager, POM will support the development & growth of hourly associates. Will also focus on meeting and exceeding operating goals, client objectives and customer needs, and delivering the services Aramark is contracted to provide.
LEADERSHIP EXPECTATIONS:
Demonstrates visionary leadership, balanced judgment and disciplined execution

Process-focused and decisive to ensure effective execution of all department strategies/initiatives in order to help meet company & client needs with a high standard of excellence, urgency & predictability

Relentless commitment to safety excellence, demonstrates behaviors that drive a Safety FIRST core value, fosters a culture where every team member is empowered & supported to achieve a work environment without exposures and incidents - where No One Gets Hurt

Creates a great employee work environment & inspires teamwork and partnership at all levels - internally and externally

Is a visible servant leader, leading from the heart to serve, encourage, support and lift others up, while role modeling the Aramark Mission - deliver experiences that enrich & nourish lives

Intense focus on our Values - Sell & Serve with Passion; Front Line First; Set Goals. Act. Win.; Integrity and Respect Always
RESPONSIBILITIES:
Will manage hourly associates within a POM department

Will assist with managing labor costs, supply costs and inventories

Maintain and use capital equipment efficiently

Ensures compliance with all contract obligations

Supports the effective implementation of the comprehensive Safety Plan, helps with driving full compliance of all safety rules, guidelines and protocols

May conduct operational audits and helping to ensure a high level of execution and compliance

Drive operational efficiencies, labor/scheduling productivity

Drive a positive work environment and utilize effective communication skills at all levels of the organization

May be responsible for the training, development and performance management of hourly associates

Will support compliance with Aramark Facilities Services and regulatory agency standards and programs and translating corporate strategy into front line operational tactics and will ensure compliance with all OSHA regulations and other, local, state, and federal government regulations

May lead the development of the hourly team ensuring high performance, optimal staffing and employee engagement

Establishes and maintains effective communications and business relationships

Will use WebTMA modules to properly support the operation
Qualifications
Bachelor Degree from an accredited university/college

Minimum of 2-3 years of experience in POM management required

Working knowledge of facility related equipment such as boilers, chillers, generators, HVAC/R required

Facilities Management Certification such as Certified Plant Maintenance Manager (CPMM) or equivalent is strongly preferred

Proficient in the use and functionality of WebTMA

Minimum of 2 years prior experience in mentoring and developing hourly associates is required

High degree of integrity and business maturity

Previous P&L experience is preferred

Demonstrated time management skills resulting in prioritizing time and resources accordingly

Ideal candidates will possess a high energy level that is communicated to the hourly team they will help lead

Demonstrate proven success in interfacing with a variety of organizational functions and considerable negotiation skills are also needed to drive results

The ability to manage in a diverse environment with focus on client and customer services is a key success measure

Strong interpersonal, analytical and communication (written and verbal) skills are essential for success in this role

Candidates must possess a demonstrated attention to detail and ability to lead directly and through influence
Aramark is an EQUAL EMPLOYMENT OPPORTUNITY/AFFIRMATIVE ACTION employer – Minority/Female/Disability/Veteran
Aramark will consider for employment qualified applicants with criminal histories in a manner consistent with the Los Angeles Fair Chance ordinance.