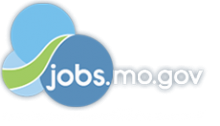 Job Information
Legrand NA

Product Engineer

in

St. Louis

,

Missouri
At a Glance
Legrand has an exciting opportunity for a Product Engineer to join the OCL Team in St Louis, MO.
What Will You Do?
MAIN JOB DUTIES:
Existing Product Improvement (Sustaining Engineering Changes)

Work closely with operations and manufacturing to investigate and research possible Design For Manufacturing (DFM) / Design For Assembly (DFA) and process enhancements to improve quality, efficiency and/or lower costs.

Concept, prototype, test and review changes and improvements with team.

Design review during development stage, and production release

Assure that design, sales, marketing, purchasing and production inputs are considered before proceeding with change.

Creation and standardization of Bill of Materials (BOM) for existing product

Creation and standardization of Engineering Change Notice (ECN) procedure. This information should include any deviation from the original Bill of Materials.

Verification (sign off) of all documentation relating to the product change before production phase.

Modified and Custom Product Development

Assist sales with specification and quotation information for modification or custom designs.

Creation of estimated Cost Of Goods Sold (COGS) documentation for modification or custom designs.

Creation of Submittal and/or Approval drawings for modification or custom designs.

All design work and documentation to be done using Solidworks and EPDM software.

Assure that the customer is getting what they have ordered and are expecting.

As required, plan and direct construction of mock-ups or prototypes.

Creation of BOM and Production Order (PO) of all components that will go into an assembled product and it will show each quantity required to make one assembly. These components will include subassemblies, purchased parts, manufactured parts, and raw materials. The BOM / PO shall also include the estimated time required for fabrication and assembly.

As required, monitors progress of development project and compares actual costs with estimates.

As required, assume project management role and direct development and implementation of a project plan including estimated requirements for resources-management, labor, materials and time required.

As required, assess vendors for competence, capabilities and resources.

As required, assigned as point-of contact for specific areas of expertise.

Drafting

Prepare design specification, analysis, and recommendations for presentation and approval.

Generating 3-D model assemblies, mechanical assemblies, detail drawings, customer drawings, and assembly/installation instruction sheets.

Create and modify detailed drawings from sketches, architectural plans, layouts, or notes.

Process job packages to production.

Update existing designs and drawings.

Support other departments with illustrations, rendered models, and other documents as requested.

Technical Support

As required, assist person(s) assigned to customer technical support.

Various Engineering Department Tasks

As required perform formal function of "checking" Engineering drawings for completeness, accuracy, tolerance stack-ups, etc.

Perform within requirements of documented Engineering Systems.

Recommend modifications of existing engineering systems and standards to improve processes.

Maintain good housekeeping practices, and perform in a safe and effective manner so as not to inflict injury to self or others.

Inform area management of any hazardous situations in the work environment.

Perform any other duties as required by the Engineering Manager to ensure realization of departmental and corporate goals.
Required Skills
EDUCATION:
Bachelor's degree (B.S.) in mechanical engineering or equivalent from four-year College and Solidworks training or certificate
EXPERIENCE:
Minimum five years related experience in the decorative lighting industry; or equivalent combination of education and experience.
SKILLS/KNOWELDGE/ABILITIES:
Requires exceptional computer skills, knowledge of word processing, spreadsheet, presentation and data base software, proficiency with various e-mail, calendaring, meeting management and related communications software.

High skill level in SolidWorks software.

Requires strong organizational and time management skills, close attention to detail and be able to effectively and efficiently handle multiple priorities.

Must be highly collaborative and able to work in a team based environment.

Must have excellent verbal and written communications skills and be able to communicate effectively across all levels of the organization.

Must be an effective listener, able to maintain focus, extract necessary information and validate understanding of the information.

Good mechanical aptitude.
About Legrand
Every single day, Legrand brings power, light and data to millions of spaces around the world. Legrand is a global, publicly-traded company listed on the Euronext (Legrand SA EPA: LR) with 36,000 employees worldwide, a market cap of $16B, revenue of more than $5 billion, with products sold in 180 countries. Legrand is listed on the Forbes Global 2000 as one of the world's best employers. For more information, visit legrand.com.
About Legrand North and Central America
Legrand North and Central America (LNCA) employs over 5,000 associates in 60 locations, working in 6 product categories (Electrical Wiring Systems, Building Control Systems, AV, Data Communications, Power Distribution and Control, and Lighting). LNCA offers comprehensive medical, dental and vision coverage. LNCA offers distinctive benefits like high employer 401K match, above-benchmark paid maternity leave, paid time off to volunteer, and an active women's network. LNCA is an employee-centered, growth company with tremendous opportunity. For more information, visit legrand.us.
About Legrand's Lighting Sector
Through Pinnacle, Finelite, and OCL, Legrand designs and manufactures high performance, environmentally sustainable lighting solutions and products for commercial, educational and healthcare facilities. We work with leading architects and contractors to supply systems and products. We employ a talented group of lighting engineers and designers who work with the latest technologies, using cutting-edge tools to create fixtures which are unique and built to last. Our products offer the design professional a complete palette of integrated products that breathe life into architectural spaces for design that lasts. Legrand's specification grade products are suited for a broad range of applications, and the integrated product line allows designers to create multi-level lighting scenarios using various luminaires from an extensive offering.
http://www.legrand.us
http://www.youtube.com/legrandna
http://www.linkedin.com/company/44580
http://twitter.com/legrandNA
Equal Opportunity Employer
External Company Name: Legrand North America
Street: 11902 Lackland Rd