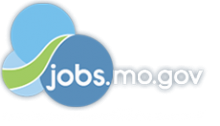 Job Information
Staff Management | SMX

Production Associate

in

St. Louis

,

Missouri
With Staff Management | SMX, you'll get a weekly paycheck, learn new skills, meet new people, and work with a great management team in a clean and safe environment.
Associate will work at Semco Plastics, a large tonnage and injection molding factory. Semco Plastics such as Toyota car parts. Competitive pay, we and have all three shifts available. All associates have the opportunity to be hired by our client onto union.
Industry: Manufacturing.
Duties: Associate will be responsible for any combination of tasks involved in the production of plastic molded or injected parts to ensure established quality and that safety standards are maintained throughout the production process.
Associate will also be completing general housekeeping duties to maintain a continuously clean and safe team and work environment. Associates will perform finishing processes on a variety of plastic pieces such as Toyota car parts.
Employment Types: Part Time, Full Time, Long Term, Temp to Hire.
Recruiting Center: SMX, 5301 Old Baumgartner, St. Louis, MO 63129.
Work Location: SMX @ Semco, 5301 Old Baumgartner, St. Louis, MO 63129.
Job Types: Assembly, Distribution, Equipment Operator, Forklift Operator, General Labor, General Production, General Warehouse, Hand Packaging, Light Industrial, Machine Operator, Machine Packaging, Manufacturing, Material Handler, Picker/Packer, Production, Warehouse.
Shifts: 3rd Shift, 2nd Shift, 1st Shift.
Attributes: Background Check, Drug Test, Stand for Shift Duration, Must be at least 18 years old.
Benefits: Casual Dress Code, Other on the spot perks, Paid Training, Weekly paychecks, Direct Deposit or Cash Card pay options, Medical / Dental Insurance, Referral Bonus (Restrictions Apply).
Lifting Requirements: Able to Lift 30 pounds.
Education Required: No Education Requirement.
Starting Wage: $11.00.
Pay Rate: Up to $12.50 per hour.
Required Skills:
Associate must be able to lift a min of 30 lbs and be able to stand on their feet for 7.5 hours a day. Position is very labor intensive, and requires repetitive motion. Associate must be able to read and write English and be at least 18 years of age. Drug test and background checks are completed at time of hire.
SM | SMX is an equal opportunity employer and all qualified applicants will receive consideration for employment without regard to race, color, religion, sex, national origin, disability status, sexual orientation, age, gender identification, protected veteran status, or any other characteristic protected by law.