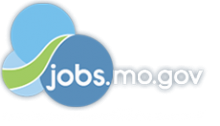 Job Information
NANA

Production Control Manager

in

St. Louis

,

Missouri
Production Control Manager
Description
Akima Intra-Data (AID) is fiercely focused on innovation and continuous improvement. Our flexible, full-spectrum portfolio of base operations support services enables our customers to reduce operating costs, improve productivity and enhance the value of their existing assets. Our personnel enjoy competitive benefits packages and challenging roles in work environments committed to safety, diversity and opportunity for career growth. As an Alaska Native Corporation (ANC), 100% of our company's profits go back to our more than 14,000 Iñupiat shareholders that have resided near and above the Arctic Circle for more than 10,000 years. Our business helps support their way of life and contributes to the survival of a culture that has thrived in a challenging environment.
Job Summary:
This full-time position directs and oversees work planning and execution of Emergency, Urgent, and Routine corrective maintenance (CM) work as well as scheduled preventive maintenance (PM) work. The Production Control Manager (PCM) performs analysis required to optimize lifecycle investment planning in operations and maintenance activities, as well as current and near-term PM practices. The PCM also ensures the Work Management and Preventive Maintenance programs in the ARCHIBUS CMMS are operated in compliance with NGA's guidance and directives.
Responsibilities:
Exercising daily oversight of the facility assessment and Real Property Inventory Equipment (RPIE) condition assessments program using Sustainment Management System (SMS) BUILDER.

Utilizes ARCHIBUS to record initial building and equipment performance baselines (in the base contract) and capture on-going performance statistics and equipment operational condition trends.

Responsible for asset inventory accountability.

Responsible for Operations data analysis and standards.

Ensure that operating decisions are made with sustainability in mind.

Oversight of preventive maintenance analysis and standards

Establishes a Maintenance Master Plan (MMP) to ensure the maintenance, operations, and capital improvement planning maintains the industry standard for life cycle costs of facility ownership through the development and implementation of an effective MMP

Responsible for the development of an optimized 12-month PM schedule as part of the MMP

Ensures that changes to equipment inventories (and condition) resulting from new installations or retiring of old equipment are appropriately documented with DD1354 and updated in IT systems (ARCHIBUS, BUILDER, etc.) within 7 calendar days after performing the equipment install or removal

Maintains an active roster of all Operations personnel and their user roles in all Information Technology (IT) systems (system users, SMS Data Assessors, Read-Only, ICS users and the status of their administrative/access rights, etc.).

Manages and ensures a continuous workflow; manages priorities and work plans, and monitors work status. Manages the recurring work program and provides non-technical automated assistance as needed.

Coordinates with facilities engineers and technical specialists, including planner/estimators, to verify site conditions and obtain estimates and bills of materials for minor construction projects.

The PCM shall have knowledge of construction management and computerized maintenance management systems (CMMS) software and methodology, project closeout procedures, preventive maintenance, construction and repair terminology and processes.

The PCM shall possess strong skills in Excel and Access and be proficient managing and analyzing large quantities of data quickly, accurately, and be able to perform quantitative and qualitative analyses to identify trends, anomalies, errors, etc.

Experience with RS Means, WinEstor similar cost estimating software is a strength.

Proven ability to manage and coordinate activities of staff engaged in planning and scheduling of maintenance and repair work, as well as capability to adjust work schedules to accommodate surges and ebbs in workload.

Strong communication and leadership skills to enable the incumbent to work across all departments and sections.

Skill in written and oral presentations.

Capability to adjust work operations to meet emergency or changing program or production requirements within available resources and with minimum sacrifice to quantity and quality of work.

Ability to establish program objectives or performance goals and assess progress.

Ability to analyze organizational and operational problems and develop timely and economical solutions.

Experience managing / overseeing the actions of a workforce represented by organized labor preferred.
Qualifications
Minimum Qualifications:
The PCM shall have a minimum of 10 years' experience managing production control functions, including work reception, dispatching, tracking progress, updating work status and closing out corrective and preventive maintenance work orders and maintaining associated CMMS database.

The PCM shall have a minimum of 1 year of experience performing facility assessments and Real Property Inventory Equipment (RPIE) condition assessments using Sustainment Management System (SMS) BUILDER or similar SMS and have at least 1 year of experience working with data from geospatial databases.

The PCM shall have a minimum of 5 years of experience working in a military/industrial environment and familiarity with Public Works or Civil Engineering guidance, rules, and regulations.

The PCM shall have a minimum of 5 years of experience with Federal government Real Property and Asset Management principles, processes, and regulations.

Must be a US Citizen.

Possess or able to obtain and maintain a Top Secret security clearance with eligibility to access Sensitive Compartmented Information.

Travel on an infrequent basis, if required (<10%).
Desired Qualifications:
Possess a current DoD Top Secret security clearance with eligibility to access Sensitive Compartmented Information.
The duties and responsibilities listed in this job description generally cover the nature and level of work being performed by individuals assigned to this position. This is not intended to be a complete list of all duties, responsibilities, and skills required. Subject to the terms of an applicable collective bargaining agreement, the company management reserves the right to modify, add, or remove duties and to assign other duties as may be necessary. We wish to thank all applicants for their interest and effort in applying for the position; however, only candidates selected for interviews will be contacted.
We are an equal opportunity employer. All applicants will receive consideration for employment, without regard to race, color, religion, creed, national origin, gender or gender-identity, age, marital status, sexual orientation, veteran status, disability, pregnancy or parental status, or any other basis prohibited by law.
We are committed to Equal Employment Opportunity and providing reasonable accommodations to applicants with physical and/or mental disabilities. If you have a physical and/or mental disability and are interested in applying for employment and need special accommodations to use our website to apply for a position please contact, Recruiting Services at job-assist@akima.com or 571-353-7053. Reasonable accommodation requests are considered on a case-by-case basis.
The dedicated email and telephonic options above are reserved only for individuals with disabilities needing accessibility assistance to apply to an open position using our website.
Please do not use the dedicated email or phone number above to inquire on the status of your job application.
In order for our company to stay compliant with government regulations, please apply on line. Please DO NOT email resumes or call in lieu of applying online unless you have a physical and/or mental disability and need assistance with the online application.
Job: Installation, Maintenance & Repair
Primary Location: US-MO-St. Louis
Shift: Day Job
Req ID: AID00394