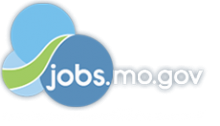 Job Information
Mississippi Lime Company

Production Planning Analyst

in

St. Louis

,

Missouri
Overview
This position will perform the production planning function across all MLC regional plants and terminals with a short-term focus of one week and a long-term time horizon of 4 weeks. It is instrumental in ensuring our production and loading operations are successful in maximizing on-time shipments and meeting customer needs. Actions taken by or recommended by this position are guided by monitoring the current state of plant operations/inventories and up to the moment customer order status.
Requirements
Education: High school diploma or equivalent required. Bachelor's degree in Supply Chain Management or related field strongly preferred.

Experience: Minimum two years manufacturing operations experience required. Analytical modeling and forecasting experience preferred.

Knowledge: Microsoft Office including Excel and Outlook required. Adage, WebEx and GE Transportation RTT (Rail Track and Trace) preferred.

Skills: Strong internal/external communication and writing as well as being detail oriented.

Abilities: Ability to learn all customer requirements, production and machine capacity. Able to work under minimal to zero supervision.

Behaviors: Customer focused, results-driven, good attitude, and cost consciousness.

Essential Functions

Support MLC supply/demand planning efforts by monitoring and executing daily/weekly production plan and shipping schedules and assist in the prioritization of changes to those plans/schedules as necessary.

Maintain daily and weekly customer order spreadsheets. Maintain other documents and spreadsheets as it pertains to production planning and scheduling. Help automate and streamline this process as appropriate.

Communicate with Sales, Customer Service, Shipping, Production Supervisors, and other MLC personnel as it pertains to production planning on a daily basis.

Assist with prioritizing rail car releases as needed.

Provide reports and feedback throughout organization to support long-term MLC planning activities.

Monitor truck shipping schedules for all plants on a daily basis.

Monitor railcar loading and empty railcar supply/demand on a daily and weekly basis.

Provide feedback to plant supervisors on a weekly basis to allow efficient scheduling of plant personnel.

Assist in updating capacity models as needed.

Work to streamline all business processes as appropriate.

Provide backup support for Supply Chain Manager duties as necessary.

Ancillary Functions

Assist with providing lead times during the weekly production planning meetings

Supervisory Responsibilities

Direct Reports: No

Subordinate Supervisors: No

Americans with Disabilities Specifications

The physical demands described here are representative of those that must be met by an employee to successfully perform the essential functions of this job. Reasonable accommodations may be made to enable individuals with disabilities to perform the essential functions.
Equal Opportunity Employer Minorities/Women/Protected Veterans/Disabled