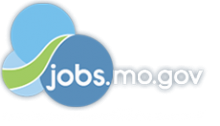 Job Information
Ameren

Quality Management Engineer

in

St. Louis

,

Missouri
If end date is listed, the posting will come down at 12:00 am on that date:
The Quality Management Engineer is responsible for providing quality services to all business lines within Ameren Corporation advancing the development, implementation, assessment, and continuous improvement of Ameren quality systems (policy, procedures and practices) in a manner that aligns with their business objectives.
Gather and analyze information, conduct interviews, observe practices, and identify and report Administrative and technical standard, policy, procedure and specification requirement gaps and provide solution recommendations.
Identify and share lessons learned across the organization to support business objectives.
Assist project managers and teams in the development and enhancements of project quality plans and associated guidelines and templates.
Perform audits and assessments to monitor compliance with established project quality plans.
Develop and administer training guides and tools to support project and quality improvement initiatives.
Assess Ameren critical supplier quality management programs for completeness and compliance (program, process and product/service type assessments).
Support the development and promote organizational use of corrective action as a means to identify and mitigate process, product and service nonconformance reoccurrence.
Participate in Ameren contractor development team (CDT) initiatives and events.
Qualifications
Bachelor of Science Degree in Engineering from an ABET accredited institution required. ASQ Certification (CQA, CQE and/or CQM) or must actively pursue upon hire. Ten or more years of professional work experience in a related field required. Five or more years of project management or quality management experience preferably with utility related projects required. Previous experience in completing contractor/supplier quality program/process assessments and compliance site audits or previous experience in the development, implementation, and maintenance of Quality Management Systems required.
In addition to the above qualifications, the successful candidate will demonstrate:
Good analytical and assessment skills required. Good communication, organizational and human relation skills required. Proficiency with computer applications such as Microsoft Office required. Proficiency with quality assurance applicable industry standards (ISO-9000/9001, AWS, IEEE, ASME, and ASNT) preferred.
Position is subject to travel up to 25%.
All qualified applicants will receive consideration for employment without regard to race, color, religion, sex, national origin, ethnicity, age, disability, genetic information, military service or status, pregnancy, marital status, sexual orientation, gender identity or expression, or any other class, trait, or status protected by law.
St. Louis-based Ameren Corporation powers the quality of life for 2.4 million electric customers and more than 900,000 natural gas customers in a 64,000-square-mile area through its Ameren Missouri and Ameren Illinois rate-regulated utility subsidiaries. Ameren Illinois provides electric transmission and distribution service and natural gas distribution service. Ameren Missouri provides electric generation, transmission and distribution service, as well as natural gas distribution service. Ameren Transmission Company of Illinois develops, owns and operates rate-regulated regional electric transmission projects. For more information, visit Ameren.com, or follow us on Twitter at @AmerenCorp, Facebook.com/AmerenCorp, or LinkedIn/company/Ameren.