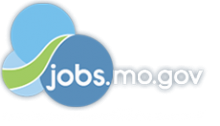 Job Information
Worldwide Flight Services

Ramp Service Cargo Agent

in

St. Louis

,

Missouri
Job Description
Work hours:
PM
One position in Monday thru Friday Monday 2100 to 0000, Tuesday thru Friday is 1900 to 2300
Second position is Tuesday thru Friday is 1900 to 2300.
AM
01:30am to 09:30am Tuesday to Friday. Monday 03:00 to 07:00 (Supervisor Position)
03:30 to 08:00 Tuesday thru Friday (Two Positions available)
Pay Rate is 10:30 to 19:18 per hour
Job Description: Entry Level Job - all can be trained
The work of a Ramp Service Clerk includes the following: loading and unloading of cargo (mail, express, freight, and company material) on and off aircraft; the transporting of cargo between warehouse and aircraft; the ramp transfers of cargo where required; the receiving, delivering, and physical handling of freight and company material, export at the designated express docks,; the completion of forms and messages related to and necessary for the performance of the designated locations of the functions described. pushout/tow aircraft and related guide man functions; connect/remove ground power and ground start units. May be assigned to perform routine cleaning of work areas, ramps, and facilities May be assigned to assist in monitoring security of facility. Comply with WFS site security procedures for assigned warehouse and other operations. Remain cognizant of WFS staff, security contractors, and visitors' activities and report security breaches, suspicious occurrences, or non-compliance with the site security plan to managers or via the WFS whistleblower program
Required Skills
Job Skills:
Load and unload aircraft of cargo weighing up to 70 lbs. in and out of aircraft within confined cargo areas, push, pull, and position loaded containers weighing up to 3,200 lbs. on rollers with/to aircraft.
Driving vehicles with gross weights of 3,000 to 80,000 lbs. in areas congested with aircraft, moving and stationary vehicles and equipment as well as positioning vehicle up to aircraft requiring depth perception and the ability to distinguish colors, red, green, and yellow.
Engage in push-out of aircraft driving 80,000 lb. vehicle or assist by providing guide function to driver using depth perception in congested areas or speaking to cockpit during push-back procedure.
Transport cargo to and from aircraft driving 3,000 lb. vehicle using depth perception to negotiate vehicle with attached carts through congested area. Read "off-load" sheets to determine destination of cargo.
While performing aircraft push-out and/or towing functions, engage in proper specific ground to cockpit communication via hand signals and voice commands, with and without, the assistance of sight or visual aids.
Ability to successfully communicate with others.
Ability to work in a high-noise level environment.
Ability to understand and react to verbal commands and safety warnings, with and without, assistance of sight or visual aids.
Pull, push, and lift bags weighing up to 70 lbs. onto or from a conveyor belt.
Pull water hose from stationary cabinet and connect to aircraft.
Lift, connect overhead and remove overhead, 40 lb. KVA electric cable to/from aircraft.
Ability to judge distances.
Ability to confront and question unauthorized personnel in secured areas, and report their presence to authorities as necessary.
Reports to work on a regular and timely basis.
Required Experience
Must be at least 18 years of age. High school diploma or GED required. Must have valid drivers license. Ability to work rotating shifts including weekends (i.e. Friday, Saturday and Sunday), holidays, and days off. Ability to read, write, fluently speak and understand the English language.
Tracking Code: 2401-629
Job Location: St. Louis, Missouri, United States
Position Type: Full-Time/Regular