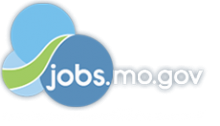 Job Information
Centene Corporation

Senior Director Quality and Continuous Improvement (Operations)

in

St. Louis

,

Missouri
PositionPurpose:
Overseeall aspects of the quality and performance development programs across enterpriseoperations. This role will drive the quality assurance and audit programs toensure optimized metrics within the operations organization.

Leadthe organization in the development of effective and efficient businessprocesses that will meet or exceed internal and external performanceexpectations

Developstrategic quality and process improvement initiatives that establish a cultureof quality by participating in long-range planning

Buildand lead a new team of quality and performance development professionals andfunctional leaders whose work has broad influence and impact all functionalareas of service delivery across the organization

Actas the primary interface with the customer regarding quality assurance for eachprogram

Providestrategic direction and leadership in developing innovative initiatives toimprove overall quality outcomes

Research,identify, and implement best practices for operations in collaboration withfunctional departments. Organize and oversee activities, resources, methods,and procedures to achieve business unit-wide quality improvement strategy

Collaboratewith all internal and external stakeholders in identifying, developing, andimplementing innovative programs and initiatives to improve outcomes

Reviewand implement new technological tools and processes

Presentresults and analysis of improvement efforts and ongoing performance measures tosenior management

20-30%travel required
Education/Experience:
Bachelor's degree in Business Administration or related field. 7+ years of quality improvement, quality assurance, or quality measurement experience. Previous management experience including responsibilities for hiring, training, assigning work and managing performance of staff. Masters Degree preferred.
License/Certification:
Six Sigma Black Belt, Certified Quality Manager, or other advanced quality certification preferred.
Centene is an equal opportunity employer that is committed to diversity, and values the ways in which we are different. All qualified applicants will receive consideration for employment without regard to race, color, religion, sex, sexual orientation, gender identity, national origin, disability, veteran status, or other characteristic protected by applicable law.
TITLE: Senior Director Quality and Continuous Improvement (Operations)
LOCATION: St. Louis, Missouri
REQNUMBER: 1173170
COMPANY: Quality
POSITION TYPE: Both