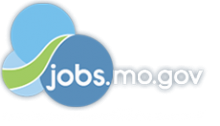 Job Information
NANA

Senior Facilities Engineer- TS Clearance, $2500 Sign On Bonus!

in

St. Louis

,

Missouri
Senior Facilities Engineer- TS Clearance, $2500 Sign On Bonus!
Description
Akima Intra-Data (AID) is fiercely focused on innovation and continuous improvement. Our flexible, full-spectrum portfolio of base operations support services enables our customers to reduce operating costs, improve productivity and enhance the value of their existing assets. Our personnel enjoy competitive benefits packages and challenging roles in work environments committed to safety, diversity and opportunity for career growth. As an Alaska Native Corporation (ANC), 100% of our company's profits go back to our 14,300 Iñupiat shareholders that have resided near and above the Arctic Circle for more than 10,000 years. Our business helps support their way of life and contributes to the survival of a culture that has thrived in a challenging environment.
AID is seeking an expereinced Chief Facilities Engineer with a current TS clearance. $2500 sign on bonus, great career opportunity. This is a critical position, and the Chief Engineer will be involved in the building of a new facility from the ground up.
Responsibilities:
AID has an opportunity for a Chief Facilities Engineer at our St. Louis, MO location. This position will provide support in the facilities/infrastructure and data analysis areas as it relates to facilities systems. In addition, the position includes facility data collection, analysis of condition assessments, review and evaluation of project status. Communication with the customer's mid-level and senior-level staff, and collaboration with a broad range of engineering and operations personnel is required.
The Chief Facilities Engineer (CFE) is responsible for the overall management and operation of the mechanical, life safety, electrical, and plumbing operations. The CFE is a full-time, on-site position.
Qualifications
Minimum Qualifications:
The CFE must be a licensed and registered Professional Engineer and possess a minimum of 7 years of experience as a CFE in facilities similar to the size, scope and complexity of the N2W and its associated grounds. The CFE must also possess experience in:
Experience monitoring and implementing energy conservation measures

Experience with ARCHIBUS or related system, and able to complete ARCHIBUS training.

Department of Defense, State and local regulations, codes, standards, etc.

Operating and repairing all sizes of chillers, boilers, pumps, motors, air handlers, HVAC units, and UPS systems

LEED for Building Operations and Maintenance

Must have a minimum of a current Secret Clearance and be able to obtain and maintain a DoD TS security clearance with SCI eligibility.
Desired Qualifications:
Experience with AUTOCAD, BIM and Revit applications and standards is a plus.

An active DoD TS/SCI w/ CI poly is preferred.

Knowledge of various preventive maintenance models desirable.

The position also requires interface on many technical issues with the customer.
The duties and responsibilities listed in this job description generally cover the nature and level of work being performed by individuals assigned to this position. This is not intended to be a complete list of all duties, responsibilities, and skills required. Subject to the terms of an applicable collective bargaining agreement, the company management reserves the right to modify, add, or remove duties and to assign other duties as may be necessary. We wish to thank all applicants for their interest and effort in applying for the position; however, only candidates selected for interviews will be contacted.
We are an equal opportunity employer. All applicants will receive consideration for employment, without regard to race, color, religion, creed, national origin, gender or gender-identity, age, marital status, sexual orientation, veteran status, disability, pregnancy or parental status, or any other basis prohibited by law.
We are committed to Equal Employment Opportunity and providing reasonable accommodations to applicants with physical and/or mental disabilities. If you have a physical and/or mental disability and are interested in applying for employment and need special accommodations to use our website to apply for a position please contact, Recruiting Services at job-assist@akima.com or 571-353-7053. Reasonable accommodation requests are considered on a case-by-case basis.
The dedicated email and telephonic options above are reserved only for individuals with disabilities needing accessibility assistance to apply to an open position using our website.
Please do not use the dedicated email or phone number above to inquire on the status of your job application.
In order for our company to stay compliant with government regulations, please apply on line. Please DO NOT email resumes or call in lieu of applying online unless you have a physical and/or mental disability and need assistance with the online application.
Job: Installation, Maintenance & Repair
Primary Location: US-MO-St. Louis
Shift: Day Job
Req ID: AID00376