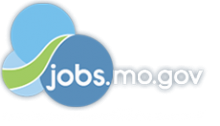 Job Information
Pfizer

Senior Supervisor, Packaging & Inspection (2nd Shift 2p

in

St. Louis

,

Missouri
Why Patients Need You Our breakthroughs would not make it to the hands of patients without our pharmaceutical manufacturing team. We rely on a team of dedicated and agile members, who understand the importance and impact of their role in Pfizer's mission. Patients need colleagues like you who take pride in their work and always look to improve outcomes. You will help to ensure that patients and physicians have the medicines they need, when they need them.
What You Will Achieve Your expertise in the manufacturing domain will help Pfizer with the operations required for the assembly and packaging of finished goods. You will manage product finishing scheduling, setting up, operating, maintaining, and adjusting processes or packaging equipment.
As a Team lead, you will be involved in leading work teams within a division, also managing the technical and financial resources of the team. Thanks to your technical skills, you will coach your direct reports on day to day activities. You will be relied upon to maximize quality and efficiency, completing batch records and associated documentation, and working in an integrated computerized manufacturing environment.
It is your dedication and focus that will help in making Pfizer ready to achieve new milestones and help patients across the globe.
ROLE SUMMARY
The position of Senior Supervisor, Manufacturing is directly responsible for supervising multi-shift packaging and inspection operations of liquid drug products and auto-injector medical devices. Specifically, the individual must supervise pharmaceutical Inspection, Assembly and Packaging operations at the company's St. Louis MO site. All activities must comply with cGMP, internal and both domestic and international regulatory requirements. The position requires supervision of organized labor to ensure that the manufacture of products complies not only with cGMP's but also that labor and material standards are met and planned production occurs on time to meet forecasted sales.
The individual must have the requisite technical skills to supervise both manual and automated processes in a pharmaceutical and medical device environment and must have the ability to make informed decisions. The position must have the ability to communicate effectively not only within the department but cross functionally at the site and with outside customers and regulatory agencies. Ability to direct reports toward a common goal, hold colleagues accountable for successes and failures and take charge and direct peers toward a common goal.
ROLE RESPONSIBILITIES
Perform operational functions to meet daily and weekly production schedule activities including product check-in and in-process tests.

Foster continuous process improvement, decrease cost, and improved product quality through application of OpEx principles.

Effectively coordinate activities by communicating with other operational departments.

Ensure adequate levels of operating supplies to meet production needs.

Train staff on good safety practices and enforce all safety regulations. Conduct daily inspections.

Write departmental procedures and batch records for the department.

Train employees in all departmental procedures, product inspection and cGMPs.

Maintain and improve labor standards for the operating departments.

Maintain good departmental housekeeping.

Work 1st, 2nd, or Split shift as needed to support packaging operations and comply with production schedule.

Work daily and weekend overtime, as needed, to effectively manage operations, complete production documentation and comply with production schedule.
BASIC QUALIFICATIONS
High School Diploma or Associates Degree required. Bachelor's degree preferred.

3-5 years previous supervisory experience required and/or combination of education and experience. Pharmaceutical or manufacturing experience highly desirable.

Effective written and oral communication skills required.

Computer Skills: Microsoft Applications, Kronos, Trackwise.

Demonstrated reading comprehension and writing proficiency. Ability to effectively communicate within a diverse group resulting in desired outcomes.

Excellent written skills in English.

Background in manufacturing and supervision is highly desirable. Self-starter, team player, with strong interpersonal and coaching skills.

Good verbal communication and ability to coach and provide guidance to others.

Computer literate, with skills in managing Excel spreadsheets (or similar database).

Proven record of problem solving, decision making skills and application of process improvement tools.

Prior experience in a union shop setting is helpful.

Position requires regular onsite attendance - this position cannot be performed on a remote or telecommute basis on a temporary, short, or long term basis.

Must have the ability to simultaneously multi-task across multiple capabilities and functions and handle multiple competing priorities and requirements, including performing site and functional responsibilities, responding to frequent e- mail and phone communications and attending multiple meetings and conference calls. Note that these activities may not be time bound to core hours or presence at the site.

Must have the ability to work effectively under and manage to strict production, time and performance deadlines.

Must be willing and able to work beyond the hours typically defined as a "regular" workday, which may or may not include weekends and holidays.
PHYSICAL/MENTAL REQUIREMENTS
Ability to stand upright for several consecutive hours absent of any medical restrictions which could restrict completion of required duties. Additional requirements are line and product specific.

While performing the duties of this job, the individual is occasionally required to bend/stoop, squat, carry and lift up to 25 pounds. This position requires standing and frequent walking between production centers to supervise operations.

Specific vision abilities required by this job include close vision, color vision, and the ability to adjust and focus.

This position works around moving machines, is exposed to temperature changes and is required to wear personal protective equipment in certain areas.
NON-STANDARD WORK SCHEDULE, TRAVEL OR ENVIRONMENT REQUIREMENTS
May be needed to travel between Brentwood and Westport facilities (Metro St Louis Area), when necessary.

Use of eye protection, gloves and other PPE is required.

Practices and promotes a safe working environment at all times.
The job is open only to Protected Individuals (as defined by 8 U.S.C. § 1324b(a)(3), namely, Citizens or Nationals of the United States, Lawful Permanent Residents ("green card holders"), Refugees and Asylees.
Last Date to Apply for Job: January 26, 2021
Eligible for Relocation Package
Eligible Employee Referral Program
Sunshine Act
Pfizer reports payments and other transfers of value to health care providers as required by federal and state transparency laws and implementing regulations. These laws and regulations require Pfizer to provide government agencies with information such as a health care provider's name, address and the type of payments or other value received, generally for public disclosure. Subject to further legal review and statutory or regulatory clarification, which Pfizer intends to pursue, reimbursement of recruiting expenses for licensed physicians may constitute a reportable transfer of value under the federal transparency law commonly known as the Sunshine Act. Therefore, if you are a licensed physician who incurs recruiting expenses as a result of interviewing with Pfizer that we pay or reimburse, your name, address and the amount of payments made currently will be reported to the government. If you have questions regarding this matter, please do not hesitate to contact your Talent Acquisition representative.
EEO & Employment Eligibility
Pfizer is committed to equal opportunity in the terms and conditions of employment for all employees and job applicants without regard to race, color, religion, sex, sexual orientation, age, gender identity or gender expression, national origin, disability or veteran status. Pfizer also complies with all applicable national, state and local laws governing nondiscrimination in employment as well as work authorization and employment eligibility verification requirements of the Immigration and Nationality Act and IRCA. Pfizer is an E-Verify employer.
Manufacturing
#LI-PFE