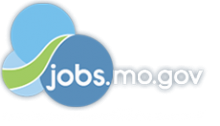 Job Information
Pfizer

Senior Technical Specialist

in

St. Louis

,

Missouri
Role Summary: The Sr. Technical Specialist is a key technical role responsible for ensuring consistently high performance of manufacturing equipment and processes. The role requires strong focus on driving quality into production processes, implementation of best practices, and continuous improvement. The incumbent will provide focused technical ownership expertise to ensure high quality and efficient sterile injectable products. As technical lead, the Sr. Technical Specialist partners with supervision and production colleagues to identify and implement innovative solutions. Additional duties including project management, six sigma methods, and training coordination.
Role Responsibilities:
• Effectively manage and coordinate aseptic manufacturing technical projects and functions at the site in support of technical projects.
• Partner with Sterile Product Manufacturing (SPM) principals, Quality Assurance (QA), Operational Excellence (OPEX), and other internal experts to develop quality investigations, assign root cause, and identify/implement CAPA solutions.
• Collaborate and provide technical guidance to QA and SPM operations related to technical or product investigations.
• As an individual contributor, represent manufacturing on assigned to project teams to ensure completion of key projects initiatives.
• Act as internal technical training resource for both SPM Management and SPM production floor team.
• Work with Quality Operations and Regulatory Affairs to ensure regulatory filings are completed on time and to the appropriate standard.
• Champion Process Change Proposals/Requests as they relate to technical support operations.
• Provide support to manufacturing staff on the production floor to affect smooth scale-ups and technical transfers.
• Anticipate potential problems, risks, and technical conflicts and develop necessary contingency plans that optimize business continuity.
• Ensure work activities are conducted in strict accordance with safety guidelines and processing standards, such as FDA's current Good Manufacturing Practices (cGMPs) and Standard Operating Procedures (SOPs).
Education:
• Bachelor's degree (or higher) in Chemical Engineering, Mechanical Engineering, Electrical Engineering or a Science-related field.
• Ability to clearly present technical information and effectively communicate within all levels of the organization.
• Demonstrated ability to contribute to and lead project teams.
• Clear thinker: simplifying strategy into specific actions with clear accountability, making decisions with speed and accuracy based on best available information and communicating priorities clearly and concisely.
Experience:
• 4-7 years' experience in pharmaceutical manufacturing and background in manufacturing or quality
• Previous aseptic manufacturing experience preferred.
Technical Skills:
• Must be able to apply solid reasoning skills to an investigation and to project planning.
• Must be self-motivated and flexible to learn and respond to changing responsibilities and priorities.
• Demonstrated commitment to values-based leadership and achieving objectives in a manner that is consistent with Pfizer Leader Behaviors.
• Demonstrated ability to interact effectively with all levels of the organization.
• Strong oral and written communication skills required.
• Possess flexibility to respond to constantly changing conditions and priorities.
• Six-Sigma training and project management experience is preferred.
• Strong commitment to product quality, continuous improvement, and certified green belt with working knowledge of RFT principles.
PHYSICAL/MENTAL REQUIREMENTS
Job task may include bending, twisting, and lifting items up to 35lbs at a frequency that meets position requirements. This position requires standing and frequent walking between production areas to supervise operations.
This position works around moving machines, is exposed to temperature changes and is required to wear personal protective equipment in certain areas and be gown qualified.
NON-STANDARD WORK SCHEDULE, TRAVEL OR ENVIRONMENT REQUIREMENTS
Position requires regular on-site attendance - this position cannot be performed on a remote or telecommute basis on a temporary, short- or long-term basis. Must have the ability to simultaneously multi-task across multiple capabilities and functions and handle multiple competing priorities and requirements, including performing site and functional responsibilities, responding to email and phone communications and attending meetings. Note these activities may not be time bound to core hours or presence at the site.
Must have the ability to effective manage strict production, time and performance deadlines.
Must be willing to work beyond the hours typically defined as a 'regular' workday, which may or may not include weekends and holidays.
The job is open only to Protected Individuals (as defined by 8 U.S.C. § 1324b(a)(3), namely, Citizens or Nationals of the United States, Lawful Permanent Residents ("green card holders"), Refugees and Asylees.
Last Date to Apply for Job: April 30, 2021
Eligible for Employee Referral Program
Sunshine Act
Pfizer reports payments and other transfers of value to health care providers as required by federal and state transparency laws and implementing regulations. These laws and regulations require Pfizer to provide government agencies with information such as a health care provider's name, address and the type of payments or other value received, generally for public disclosure. Subject to further legal review and statutory or regulatory clarification, which Pfizer intends to pursue, reimbursement of recruiting expenses for licensed physicians may constitute a reportable transfer of value under the federal transparency law commonly known as the Sunshine Act. Therefore, if you are a licensed physician who incurs recruiting expenses as a result of interviewing with Pfizer that we pay or reimburse, your name, address and the amount of payments made currently will be reported to the government. If you have questions regarding this matter, please do not hesitate to contact your Talent Acquisition representative.
EEO & Employment Eligibility
Pfizer is committed to equal opportunity in the terms and conditions of employment for all employees and job applicants without regard to race, color, religion, sex, sexual orientation, age, gender identity or gender expression, national origin, disability or veteran status. Pfizer also complies with all applicable national, state and local laws governing nondiscrimination in employment as well as work authorization and employment eligibility verification requirements of the Immigration and Nationality Act and IRCA. Pfizer is an E-Verify employer.
Manufacturing
#LI-PFE