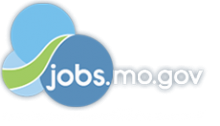 Job Information
The Boeing Company

Ship and Base Compatibility (Systems Engineer)

in

St Louis

,

Missouri
This position is within the BDS Systems Engineering group in St. Louis Missouri, supporting both core and program Ship Compatibility functions.
Position Responsibilities:
The qualified candidate will have been honorably discharged as officer or enlisted from the US Navy having served in a ship-based aviation capacity, preferably in the areas of aircrew, maintenance, air department, or operations. Applicable experience could include Catapult/Arresting Gear Officer, Maintenance Officer, Carrier-based pilots, etc.
The candidate will support efforts in the core developing and maintaining processes and tools. The candidate will support engineering efforts on programs at the systems level by analyzing designs, leading/supporting trade studies, designing/developing concepts, and training program personnel. The candidate will have frequent interaction with the Navy customer, and will act as the "user/customer advocate" on programs in order to instill operational quality in Boeing's products. Training efforts are to educate Boeing engineers in naval aviation operations, procedures, equipment and environments pertaining to ship suitability and operating weapon systems aboard ship. Training efforts may include, but are not limited to, leading small groups of engineers aboard ships at sea or to land base facility for several days at a time, and classroom training at Boeing facilities and helping with Weapon System Design integration and Design Trade Studies.
Aspects of Ship Suitability:
Naval air traffic management in the Carrier Controlled Airspace and mission management

Launch & recovery aircraft performance, and shipboard systems

Shipboard deck handling procedures and support equipment

Naval aviation maintenance program, procedures, facilities and support equipment

Shipboard crash & salvage procedures and support equipment

Naval aviation ordnance & stores procedures, facilities and support equipment

At-sea environments including sea state, corrosion, electromagnetics, etc.
Willingness to travel for up to a week 4 to 6 times a year a week to two weeks at a time including at sea trial periods.
This position requires the ability to obtain a U.S Security Clearance for which the US Government requires US Citizenship. An interim and/or final U.S. secret clearance Post Start is required.
Basic Qualifications (Required Skills/Experience):
Technical Bachelor's, Master's or a PhD degree (A technical degree is defined as any four year degree, or greater, in a mathematics, scientific or information technology field of study)

Engineering experience, including systems-level balanced design

Ship-based aviation experience (Pilot or Maintainer)
Preferred Qualifications (Desired Skills/Experience):
Highly Motivated Self-Starter, passionate about Naval Air Wing Safety

Able to build a small team of Subject Matter Experts

Experience working in a diverse team environment

Public speaking abilities, networking skills and a talent for teaching

Experience with M.S. Office products
Typical Education/Experience:
Education/experience typically acquired through advanced technical education from an accredited course of study in engineering, computer science, mathematics, physics or chemistry (e.g. Bachelor) and typically 9 or more years' related work experience or an equivalent combination of technical education and experience (e.g. PhD+4 years' related work experience, Master+7 years' related work experience). In the USA, ABET accreditation is the preferred, although not required, accreditation standard.
Relocation Assistance:
This position offers relocation based on candidate eligibility.
Drug Free Workplace:
Boeing is a Drug Free Workplace where post offer applicants and employees are subject to testing for marijuana, cocaine, opioids, amphetamines, PCP, and alcohol when criteria is met as outlined in our policies .
Boeing is an Equal Opportunity Employer. Employment decisions are made without regard to race, color, religion, national origin, gender, sexual orientation, gender identity, age, physical or mental disability, genetic factors, military/veteran status or other characteristics protected by law.