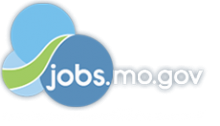 Job Information
GKN Aerospace

Site Director - St. Louis, MO

in

St Louis

,

Missouri
Site Director - St. Louis, MO
Apply now »
Date:Apr 6, 2021
Location: St Louis, MO, US
Company: GKN Aerospace Careers
About Us
GKN Aerospace is the world's leading multi-technology tier 1 aerospace supplier. With 50 manufacturing locations in 15 countries, we serve over 90% of the world's aircraft and engine manufacturers. We design and manufacture innovative smart aerospace systems and components. Our technologies are used in aircraft ranging from the most used single aisle aircraft and the largest passenger planes in the world to business jets and the world's advanced 5th generation fighter aircraft.
About the opportunity
GKN Aerospace is a global engineering business. Every time you travel by air almost anywhere in the world, it is likely that GKN is helping you on your way. We design, manufacture and service systems and components for original equipment manufacturers around the world. We are continuously evolving, pioneering new technologies and reinventing existing ones, stretching ourselves to be better in everything we do.
We are looking for people who want to make a difference, talented members with the skills and passions to become the best of the future in what they do.
Job Summary
The GKNA Site Director - St Louis is accountable for achieving the People, Safety, Quality, Delivery, Cash and Cost targets through the disciplined and rigorous deployment of the Lean Operating Model. The Site Director is accountable for attaining Operational Excellence in their Performance Centre, in line with the execution of the Industrial Strategy within their region as well as creating a 'great place to work' through developing first class leaders and driving a culture of continuous improvement, safe working and open dialogue.
Job Responsibilities
Role modelling a culture throughout their site that is aligned to the GKN Aerospace "Great Place to Work" value drivers and Culture Principles.

Exemplifying a safety-first mindset and ensuring that the GKN Aerospace Health, Safety and Environmental policies and standards are applied and that their Performance Centre is a model of a world class healthy and safe working environment.

Developing first-class leaders who are readily able to progress to the next level of leadership, when required, and who embody the GKNA culture principles.

Leading and developing the Performance Centre Leadership team in the delivery of People, Safety, Quality, Delivery, Cash and Cost (PSQDCC) targets, meeting customer and stakeholder commitments.

Driving the disciplined and rigorous deployment of the Lean Operating Model (LOM) across their site, with active involvement in problem solving and the management system. 'Go to Gemba' is the approach taken to understand and solve problems.

Ensuring that the LOM is the single methodology for the deployment of the strategy for their Performance Centre and ensuring that this is coordinated across the Plant Leadership Team.

Contributing to the GKNA global industrial strategy as part of the Regional Operations Leadership Team, and ensure its execution within their Performance Centre.

Holding the Plant functional leadership and the Regional Business Process Owners (RBPOs) accountable for deploying the Global standards and meeting their targets within the Plant.

Ensuring the disciplined execution of Daily Management through the conscientious adherence to Leader Standard Work.

Complying with all legal and regulatory requirements and ensuring that staff are aware of the policies and their individual responsibilities and accountabilities.
Required Qualifications:
Bachelor's degree in an Engineering, Science or Business discipline.

10+ years' relevant aerospace and defense business experience and or equivalent manufacturing experience

2 years of previous experience in site leadership.

3 years of previous experience with metrics-driven performance management.

3 years of previous experience influencing across functional lines within company and within supplier organizations.

3 years of previous experience leading, coach and mentor highly skilled and experienced direct reports.

Active or current DOD Security clearance is required
Additional Qualifications:
Previous experience in a FOCI mitigated company

Second or advanced degree in Business or Engineering.

Experience working with a Lean Operating Model / Production System.

Lean or Six Sigma certification by a reputable certifying body or benchmark company.

Aerospace supply chain experience.

Strong knowledge of government contracting process and proprietary contracts development.
Diversity Inclusion and Belonging (DIB)
As a global engineering company, innovation is what differentiates us from our competitors and is central to our success.
A balance of cultures, ethnicities and genders help bring new ideas and creativity to GKN. We need people of different backgrounds, with different skills and perspectives to spark originality, imagination and creativeness in our teams around the world.
GKN is an equal opportunity employer.
We treat all our employees and applicants fairly and are committed to ensuring that there is no discrimination or harassment against any employee or qualified applicant on the grounds of age, race, creed, color, national origin, ancestry, marital status, affectional or sexual orientation, gender identity or expression, disability, nationality, sex, or veteran status or any other characteristic protected by law.
#LI-post