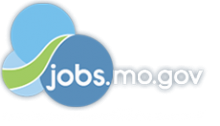 Job Information
American Red Cross

Supervisor-Quality Control Lab

in

St Louis

,

Missouri
Please use Google Chrome or Mozilla Firefox when accessing Candidate Home.
By joining the American Red Cross you will touch millions of lives every year and experience the greatness of the human spirit at its best. Are you ready to be part of the world's largest humanitarian network?
Job Description:
Responsible for daily supervision of the Quality Control activity. Responsible for 100% record review of testing and the batch release of test results to the customer. Perform all duties and responsibilities in compliance with SOPs, regulations, and all other applicable federal, state, and local laws. Schedule personnel and workflow to efficiently maximize and maintain optimum productivity.
Responsibilities:
As a QC lab supervisor you will be responsible for the daily operations of the Quality control lab for blood product manufacturing. You will hire and supervise staff, and participate in education and training activities. You will supervise the daily review of all initial and repeat testing and quality control records to ensure validity of results prior to the batch release of test results and problem reviews. Notify supervisor immediately of any discrepancies. Assist staff in performing reviews as needed.
Ensure all test results, quality control parameters and daily maintenance functions are acceptable, valid and meet criteria of Good Manufacturing Practice (GMP) and are in compliance with BSDs, SOPs, and CFRs.

Participate in discrepancy resolution of unusual or unexpected results. Ensure action taken in the case of an invalid or suspect test is in compliance with applicable policies, procedures and regulations. Identify and prepare initial documentation for run problems and error reports.

Manage proficiency testing according to applicable procedures and regulations. Ensure proficiency samples are tested, results recorded accurately and sent timely, and graded results are reviewed upon receipt.

Ensure that supervisor and operations management staff is notified promptly of all discrepant or invalid test results discovered during QC review.
Ensure that all reagents used for testing are in date and show no sign of drift or contamination as indicated in the daily quality control data.
Provide training and education for Quality Control staff. Allocate and schedule work assignments. Knowledgeable of all procedures performed in the laboratory. Participate in continuing education programs and required training.
Transfer data to the remote or host computer, as applicable.
Perform other duties as assigned.
Scope:
Provide supervision, guidance and leadership to 10-30 staff during production hours including orientation, training, performance evaluation and discipline. Establish performance standards and goals/expectations for direct reports. Promote an environment of learning and mentoring; provide and support professional development opportunities.
Qualifications
Bachelor's degree in chemical, physical, or biological science, medical technology or equivalent experience required.

Medical Technologist (ASCP) or equivalent certification desired. Minimum six years laboratory experience required.

Ability to understand and perform complex procedures and techniques and work with complex instrumentation; to correctly interpret test results, to include identification and resolution of discrepancies required.

Knowledge of blood products, supplies, and the ability to interact with diverse customers (internal and external) is required.
Apply now! Joining our team will provide you with the opportunity to make a difference every day.
The American Red Cross is an Equal Opportunity/Affirmative Action employer. All qualified applicants will receive consideration for employment without regard to sex, gender identity, sexual orientation, race, color, religion, national origin, disability, protected veteran status, age, or any other characteristic protected by law.
Interested in Volunteering?
Life's emergencies don't stop, and neither do American Red Cross volunteers, who represent more than 90 percent of our workforce to help prevent and alleviate human suffering. You can make a difference by volunteering in a position that appeals to you and allows you to use your unique skills and talents. The Red Cross relies on generous volunteers who give their time and talent to help fulfill our lifesaving mission.
Visit redcross.org/volunteertoday to learn more, including our most-needed volunteer positions.
To view the EEOC Summary of Rights, click here: Summary of Rights