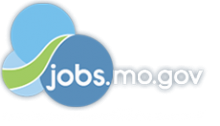 Job Information
VIVA USA Inc

Technical Product Owner

in

St. Louis

,

Missouri
Req Ref No: SGMOAP87 Location: St. Louis, MO Duration: 9.0 months
Description
Description:
The Senior Technical Product Owner (Sr. TPO) owns all aspects of their technical products, leading business value creation and managing overall product health. The Sr. TPO applies specialized product knowledge and expertise to understand business and technology objectives, communicate the product vision and roadmap, prioritize and translate needs into requirements to ensure that expected outcomes are achieved.
ESSENTIAL FUNCTIONS:
The 6-10 major responsibility areas of the job. Weight: (%) (Total = 100%) 1. Deep Product Knowledge Takes a lead role in engaging business partners and various stakeholders to understand requirements, pain points, hidden needs and expected outcomes. Leverages knowledge of the product's value stream and system interactions to identify when new features or product changes are needed to achieve business value. Communicates stakeholder goals and expected outcomes to the engineering team and writes definition-of-ready user stories, incorporating architectural changes recommended by engineering. Facilitates product backlog grooming sessions, ensuring the highest impact work is delivered soonest. 40% 2. Relationships and Vision, Delivering Iterative Value Has overall ownership of a defined capability or technical product area, including product value, cost of ownership, health and non-functional requirements (reliability, scalability, usability, security, performance, etc.). Cultivates trusted relationships with Business/BAT and Technology partners to foster teamwork and a shared understanding of the product vision, goals and priorities. Develops and maintains a technical product roadmap and backlog to capture business themes, epics, and stories while collaborating with stakeholders to prioritize the highest impact work to be delivered soonest. 20% 3. Leading Across Teams Actively participates in planning sessions that form cohesive, iterative plans and ensure the team's work creates the iterative value (e.g. supports the completion of MVPs/Epics in concert with other teams). Proactively resolve upstream dependencies and resolve conflict effectively across teams. Participates in team standups, and retrospectives, facilitates dialog with stakeholders during sprint reviews/product demos. 20% 4. Owning Product Health Identifies, monitors and communicates technical product health metrics and KPIs and 10% JOB DESCRIPTION
advocates for product improvements with Business/Technology partners. Manages allocation of team capacity to ensure appropriate levels are utilized for product health improvements and reduction of technical debt (e.g. integration and deployment of tooling, test automation, etc.) 5. Make Teams Awesome Leverages agility tools (e.g., Jira) and implements strategies to optimize team performance and achieve overall department objectives (e.g., manage story aging, manage WIP, epic size/throughput, etc.). 10%
SCOPE OF JOB
Provide quantitative data reflecting the scope and impact of the job – such as budget managed, sales/revenues, profit, clients served, adjusted scripts, etc. • Guides the successful completion of major programs and may function in a project leadership role • Erroneous decisions or recommendations would typically result in failure to achieve major organizational objectives
KEY WORKING RELATIONSHIPS
Indicate jobs & departments within client and individuals, vendors, customers, etc. outside client with whom this job has a regular working relationship. Contact Internal / External Frequency Nature/Purpose of Contact Business Partners Internal Weekly Business User Needs/solutions Finance Internal Weekly Progress updates, issue resolution, strategy User Experience, Compliance, Operational Teams Internal Weekly Data management and reporting products delivery Software/Product Engineering Technical Teams Internal Weekly Data management and reporting products delivery
MINIMUM QUALIFICATIONS TO ENTER THE JOB: Formal Education and/or Training:
Bachelor's degree in related field or equivalent work experience
Years of Experience: 8-12 years relevant experience or Master's degree and 6-10 years of relevant experience Previous coding experience preferred but not necessary Experience working in technology or in close engagement on component preferred
Licensures/Certifications: Certified Scrum Product Owner (CSPO) preferred, but not necessary
Computer or Other Skills: Microsoft Office Agile requirement tools (JIRA, Rally, etc.) Collaboration tools (HipChat, Slack, Confluence, etc.) Diagramming and drawing tools (Visio, etc.
Knowledge and Abilities:
• Experience writing user stories • Knowledge of user experience and solution design essential • High degree of comfort in fast-paced dynamic / ambiguous environment • Proven skill at balancing technical knowledge with business possibility and acumen • Ability to work cross functionally with Compliance, IRM, Infrastructure, and Software Engineering • Passionate stakeholder advocate with ability to identify and meet customer needs within agile framework
VIVA is an equal opportunity employer. All qualified applicants have an equal opportunity for placement, and all employees have an equal opportunity to develop on the job. This means that VIVA will not discriminate against any employee or qualified applicant on the basis of race, color, religion, sex, sexual orientation, gender identity, national origin, disability or protected veteran status.