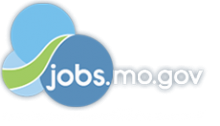 Job Information
GKN Aerospace

Tooling Engineer III, Advance Programs - St. Louis, MO

in

St Louis

,

Missouri
Tooling Engineer III, Advance Programs - St. Louis, MO
Apply now »
Date:Apr 27, 2021
Location: St Louis, MO, US
Company: GKN Aerospace Careers
About Us
GKN Aerospace is the world's leading multi-technology tier 1 aerospace supplier. With 50 manufacturing locations in 15 countries, we serve over 90% of the world's aircraft and engine manufacturers. We design and manufacture innovative smart aerospace systems and components. Our technologies are used in aircraft ranging from the most used single aisle aircraft and the largest passenger planes in the world to business jets and the world's advanced 5th generation fighter aircraft.
About the opportunity
GKN Aerospace is a global engineering business. Every time you travel by air almost anywhere in the world, it is likely that GKN is helping you on your way. We design, manufacture and service systems and components for original equipment manufacturers around the world. We are continuously evolving, pioneering new technologies and reinventing existing ones, stretching ourselves to be better in everything we do.
We are looking for people who want to make a difference, talented members with the skills and passions to become the best of the future in what they do.
Job Summary
Provide direct support to production manufacturing with technical responsibility for Special Tooling. Produce high level processing experience as it applies to both materials and techniques for tooling design/fabrication, maintenance/repair and engineering change directives.
Job Responsibilities
Ensure all new Special Tooling (ST) released to production meets design intent. Tasks will be performed by reviewing the design and/or transition of ST from initial design through design review/acceptance into production.

Ensure existing ST are in the best production condition by performing technical tool observations (TTO) and tool detail accountabilities.

Accountable for tooling product development, tool fabrication quotes, first article development, tool configuration changes that involve cost estimation, tool functional verification, tool usage instructions, and implementation into production.

Provide leadership using root cause analysis methods and corrective action implementation to ensure tools with nonconforming conditions are neutralized.

Continuously improve tooling performance/usage via work instructions and tooling design orders supported by statistical process control (SPC).

Pursue personal development of skills and knowledge necessary for effective performance.

Perform other duties, tasks and responsibilities as assigned.
Requirements
Bachelor's degree or equivalent in tooling engineering or related discipline

4 years of engineering experience

2 years of manufacturing support experience.

Must be able to perform work subject to ITAR/EAR regulations and/or program requirements

U.S. persons with the ability to obtain a Department of Defense Security Clearance
Preferred Qualifications
Thorough knowledge of GD&T and keen understanding of engineering language used in Special Tool change orders, tool configuration management and tool maintenance/repair dispositions/directives.

Strong knowledge of CAD/CAMM for tool design development, tool design review/acceptance.

Excellent written, verbal and collaboration skills

Able to lift, carry, push, pull or otherwise move up to 25 pounds of office supplies and materials
*Access to our facility (and, therefore, employment) is restricted under the International Traffic in Arms Regulations (ITAR) and/or Export Administration Regulations (EAR) to U.S. Citizens, lawful permanent residents, U.S. refugees, asylees or temporary residents under amnesty provisions [as defined in 8 USC 1324b(a)(3)] and properly licensed foreign persons. Applicants receiving a conditional offer of employment will be required to provide information to determine whether they are subject to these regulations and, if so, to assess their country of chargeability for trade compliance control purposes. Additionally, potential employee's names will be screened against the Consolidated Screening List (maintained by the United States government) to determine eligibility to receive technical data
Diversity Inclusion and Belonging (DIB)
As a global engineering company, innovation is what differentiates us from our competitors and is central to our success.
A balance of cultures, ethnicities and genders help bring new ideas and creativity to GKN. We need people of different backgrounds, with different skills and perspectives to spark originality, imagination and creativeness in our teams around the world.
GKN is an equal opportunity employer.
We treat all our employees and applicants fairly and are committed to ensuring that there is no discrimination or harassment against any employee or qualified applicant on the grounds of age, race, creed, color, national origin, ancestry, marital status, affectional or sexual orientation, gender identity or expression, disability, nationality, sex, or veteran status or any other characteristic protected by law.
#LI-post