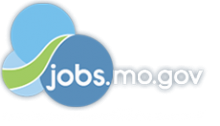 Job Information
The Boeing Company

Tooling Mechanic

in

St. Louis

,

Missouri
At Boeing, we are all innovators on a mission to connect, protect, explore and inspire. From the seabed to outer space, you'll learn and grow, contributing to work that shapes the world. Find your future with us.
Tooling Mechanic encompasses all of the duties of the following job classifications: Inspector Metrology, Inspector Tool & Die, Tool & Die Maker, Machinist All Around, Builder Mock-up and Tooling, Machinist General, Welder Tooling, Heat Treater Tool Room.
Individual job duties may include: - Design, install, operate, and maintain tools and engineering test and production parts and equipment in collaboration with mechanical design, industrial engineering and production operations. - Partner with design to modify and fabricate tools and parts and build production tooling. Periodically inspect tools for repair. - Develop, prepare, and maintain all documentation related to design, fabrication, and manufacturing of engineering test and production tooling and equipment and associated calibration test and equipment. - Perform all necessary bench and machine operations to build new and replacement parts for precision-built tools and machine parts. - Weld various metals by means of arc, acetylene, heli-arc welding, silver soldering, brazing as shown on drawings, sketches, blueprints, or as required. - Heat and shape details of various metals for independent use or for later location on fixtures. - Repair by heating, brazing, welding or soldering metal dies, formblocks, etc., of stainless steel, cast iron, and other various alloys. - Operate heat-treating equipment to accomplish processes such as hardening, annealing, normalizing, carburizing, tempering, and case hardening of tools, tool parts, and production parts. - Determine methods according to composition of materials, time and heating medium, shape, size, and thickness; determine method of placing in high temperature furnaces and baths to minimize warp age, distortion and damage.
Boeing is the world's largest aerospace company and leading manufacturer of commercial airplanes and defense, space and security systems. We are engineers and technicians. Skilled scientists and thinkers. Bold innovators and dreamers. Join us, and you can build something better for yourself, for our customers and for the world.
This position must meet Export Control compliance requirements, therefore a "US Person" as defined by 22 C.F.R. §120.15 is required. "US Person" includes US Citizen, lawful permanent resident, refugee, or asylee.
Basic Qualifications (Requirements)
Minimum 1 year Tooling fabrication experience or a technical degree.
Preferred Qualifications:
Associate's Degree - Minimum 1 year of experience programming and operating a 5-axis machines - Aerospace tool fabrication
High school graduate or GED preferred. Prefer a minimum of two (2) or more years of related work experience. Preferred related trade school or apprenticeship program completion
This is an hourly position governed by the IAM Collective Bargaining agreement.
New Hires, as well as employees who transfer from non-union positions, may be required to attend some type of training upon their start. Once any required training has been completed all new employees will be considered on probation for a period of forty (40) working days. Continued employment is contingent upon successful completion of any required training and the probationary period.
Candidates must be able to work any shift, as assigned.
Relocation
This position is located in a location that does not offer relocation.  Candidates must live in the immediate area or relocate at their own expense.
Drug Free Workplace
Boeing is a Drug Free Workplace where post offer applicants and employees are subject to testing for marijuana, cocaine, opioids, amphetamines, PCP, and alcohol when criteria is met as outlined in our policies.
At the highest level, diversity and inclusion are part of Boeing's values.  Having diverse employees, business partners and community relationships is vital to creating advanced aerospace and defense products and services for our diverse customers around the world. The company's commitment to diversity means providing a work environment for all employees that is welcoming, respectful and engaging, with opportunities for personal and professional development.
Boeing is an Equal Opportunity Employer. Employment decisions are made without regard to race, color, religion, national origin, gender, sexual orientation, gender identity, age, physical or mental disability, genetic factors, military/veteran status or other characteristics protected by law.