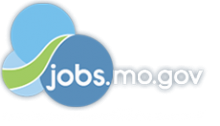 Job Information
Capstone Logistics

Warehouse Associate

in

St Louis

,

Missouri
Part Time or Temporary Warehouse Associate
Our Warehouse Associates meet the essential business exception.
Capstone is looking for Warehouse Associates to perform any of the following job functions: loading, unloading, selection, sanitation, auditing, freight hauling, repack, salvage, and much more. Experienced selectors have the option to join our elite travel team immediately.
Competitive Production Pay Based on Market
We have an abundance of opportunity that you can personalize to fit your needs, take a chance on a new career path, supplement your income with a part time work, or come on with us PRN. Your time at Capstone Logistics is flexible to fit the operational and your personal needs. Join a team dedicated to excellence in service and performance.
Capstone is a leading North American supply chain solutions partner with more than 500 operating locations,14,500 associates, and 60,000 carriers. We have capabilities in freight management, warehouse and distribution center support, last mile delivery, supply chain analytics and optimization, and more. We are uniquely positioned to help our customers reduce warehousing and transportation costs.
WHY YOU SHOULD WORK WITH US:
Full-time career day one
Full benefits offered after 60 days of employment
Career growth - We look to promote from within first with over 500 sites and growing there is tons of opportunity!
Join our travel team, see the country, learn how all of our sites operate
Paid Training
Safety Incentives
THE OPPORTUNITY:
You decided with your site leader what your schedule and commitment looks like, take on a long term assignment or short term commitment with Capstone
You will learn all aspects of operations within a warehouse facility, including but not limited to: loading, unloading, selection, sanitation, auditing, freight hauling, repack, salvage, and much more.
Associates are often working alone or in teams under supervision of site leadership
Maintain a safe and productive environment to exceed customer expectations
Handle the movement of pallets and on and off trailers and other vehicles by using manually or with site equipment to include pallet jacks or forklifts.
WHAT SUCCESS LOOKS LIKE:
High-energy individual with a strong work ethic
Experience is valued but not required, star candidates will have VoCollect and some warehouse equipment experience (I.e. EPJ, Forklift, Reach Truck, ect.)
Self-motivated with ability to work with limited supervision
Independent decision maker as needed to accomplish tasks
Be able to lift and carry up to 50-75 pounds
Keeps Site Supervisor and Manager informed regarding conditions on the dock, accomplishments and concerns; contributes suggestions for improvements
Flexible work schedule due to changing operational needs
#CB
Equal Opportunity Employer Minorities/Women/Protected Veterans/Disabled