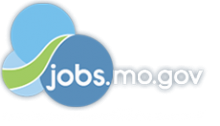 Job Information
Challenge Unlimited

Warehouse Driver & Shredding Operator

in

St. Louis

,

Missouri
We're hiring Warehouse Driver & Shredding Operator at Project CU, Inc., Operated by Challenge Unlimited, Inc., in St. Louis, MO. Individual must have a Class E Driver License and pass drug/physical/and background checks.
Would you like to be a part of helping individuals with disabilities work, live, and participate in the community? Project CU, Inc., operated by Challenge Unlimited, Inc. is the perfect place for you to work. Come join our team!
The Company
Project CU, Inc., has over 120 years' combined experience serving individuals with disabilities. Project CU, Inc. is an extended employment sheltered workshop incorporated in 1966 with roots going as far back as 1957 when a group of St. Louis parents of adult children with developmental disabilities joined together.
Challenge Unlimited, Inc., has earned a reputation as a trusted business partner to private commercial companies and federal and state government agencies. Challenge Unlimited, Inc., employs over 900 employees, of which approximately 600 are individuals with disabilities, throughout 5 states (IL, MO, WI, OH, SC).
The Position
The Warehouse Driver & Shredding Operator provides support to both DECYCLEIT! CU, Inc. and Project CU, Inc. at the direction of the Operations Manager. This position picks up and delivers confidential containers and/or materials and provides customer service to DECYCLEIT! CU Customers. Customer Service for this position includes tracking and destruction (shredding) of confidential material and coordination with the Operations and Finance Departments, as well as is responsible for staging finished commodity bales daily. The Warehouse Driver & Shredding Operator assists the Operations Manager with daily warehouse needs such as moving freight, stock, or other materials using electric forklift, pallet jack, and reach truck, receiving/shipping merchandise, loading/unloading trucks, or perform other unskilled general labor activities and cleaning. This position may also make pickups and deliveries for Project CU as directed.
Key Responsibilities include:
Order Accuracy - Records number of units picked up, handled and moved, using daily production sheet or work tickets. Verifies that all orders are accurately processed.
Material Handling - Loads and unloads materials to and from designated storage areas, such as racks, shelves, trucks, etc.
Package Coordination - Sorts materials or products. Maintains production or work records. Coordinates packages for shipment using UPS, USPS and Federal Express delivery systems.
Vehicle Maintenance - See to the general upkeep and maintenance of the commercial vehicle, conducting daily inspections, performing safety and maintenance checks.
Customer and Staff Relations - Promote a culture that advances the Company's mission to provide work opportunities to individuals with disabilities.
Reports to: Operations & Facility Manager
Salary: $15.00 per hour (non-exempt)
Hours: M-F 7:30 AM-4:00 PM
Position Requirements
Education: High School or GED required.
Experience: 1+ years of warehouse inventory/shipping and receiving experience. Ability to operate 27' box truck. Ability to operate horizontal shredder baler and shredder system. Ability to comprehend, retain, and follow oral and written instructions. Prior experience working with individuals with disabilities preferred.
Certifications/Licenses: Must have Class E Driver's License. Must currently possess or be able to obtain Forklift Certification within 30 days of hire.
Pre-Employment Tests: Excel, Word, pre-employment drug screen and physical capacity testing.
Computer Skills: Proficient with Microsoft Excel, Word, PowerPoint and Outlook.
Background Checks: Must pass criminal background check. Must pass various State and Federal registry checks. Must pass credit history check. Must pass DCFS Abuse and Neglect Tracking System check.
Driving: Must possess a valid Driver's License. Must pass driving history check and Company policy criteria. Company travel using personal insured vehicle is not required.
Company Statement
Project CU, Inc., operated by Challenge Unlimited, Inc., is an AbilityOne company.
All qualified applicants will receive consideration for employment without regard to race, color, religion, sex, sexual orientation, gender identity or national origin.
Department: Programs
Location: St. Louis, MO
Full Time/Part Time: Full Time
Client or Staff: Staff
Position Hours: M-F 7:30 AM-4:00 PM