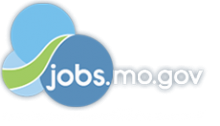 Job Information
Pitney Bowes

Warehouse Mail Sorter 1st Shift (Monday - Friday; 7:30 am - 3:30 pm; half day Saturday)

in

St. Louis

,

Missouri
Join our team and earn $11.00 per hour for 1stShift!
Pitney Bowes is now hiring for Full Time Direct Hire Warehouse Mail Sorters in our St. Louis Facility
This position will be working from 7:30 am - 3:30 pm
At Pitney Bowes, we do the right thing, the right way. We have amazing people who are the driving force, the inspiration and foundation of our company. Our thriving culture can be broken down into four components: Client. Team. Win. Innovate.
You Are:
An individual who enjoys fast paced, physical production environment while developing new skills in the mailing industry. You are a hard-working and vital contributor to our company's success in meeting productivity standards and customer satisfaction ratings.
You will:
• Prepare outgoing metered mail by reviewing proper date, postage, and good quality barcodes prior to being placed into production.
• Communicate errors and recognize bad barcodes found in the mail.
• Troubleshoot and remove mail piece jams from machine.
• Perform all additional duties as required.
Qualifications
Your background:
As a Warehouse Mail Sorter, you have:
• The ability to work 7:30 am - 3:30 pm
• A basic enough understanding of English to be able to understand and follow safety and other operational directions communicated in English, irrespective of their native language.
• The ability to work overtime which may include weekends, holidays and or a different shift with little or no advance notice.
• The ability to be dependable and reliable.
Preferred:
• Mailroom, warehouse or equivalent experience preferred.
Physical demands and abilities:
• The ability to lift up to 50 lbs. with or without accommodations.
• The ability to walk, stand, stoop, and bend 80% of the time with or without accommodations.
We will:
• Provide the opportunity to grow and develop your career through training and access to various development programs
• Offer an inclusive environment that encourages diverse perspectives and ideas
• Offer a casual and safe work environment
• Deliver challenging and unique opportunities to contribute to the success of a transforming organization
• Offer comprehensive benefits: pbprojectliving.com:
o Paid time off
o Multiple Insurance options: Medical/Dental/Vision/Pet
o Multiple savings plan options: 401K Plan with company match; Health Savings Account; Dependent Care
o Access to PB Life Perks Discount Program
o Eligible for PB Employee Referral Program $$
o Training and opportunities for advancement
o Tuition Reimbursement
We actively look for prospects who:
• Are passionate about client success.
• Enjoy collaborating with others.
• Strive to exceed expectations.
Our Team
Our Presort Services team is a national outsource provider of mail presort services for first-class and standard-class mail in the U.S. and a workshare partner of the United States Postal Service (USPS). Our Presort Services network provides mailers with end-to-end solutions from pick up at their location to delivery into the postal system. Through our network of 33+ U.S. locations, we process billions of pieces of mail annually and are able to expedite delivery and optimize postage savings for our clients.
Pitney Bowes is an Equal Employment Opportunity/Affirmative Action Employer that values diversity and inclusiveness in the workplace
W/M/Veterans/Individuals with Disabilities/LGBT are encouraged to apply.