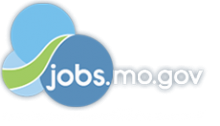 Pfizer

Work Team Enabler P&I

in

St. Louis

,

Missouri
ROLE SUMMARY
The Work Team Enabler role will manage and control the workflow of critical cGMP production documentation within the P&I (Packaging and Inspection) department at Westport, MO facility. The incumbent will track and control all P&I production batch records before final handoff to the Quality unit within defined timeframes. The position will manage P&I production logbooks and other associated documentation as directed by the business unit manager. In addition, the position will provide support for training and training-related documentation, and support in the department's requisition requests for supplies and services. The successful candidate needs strong computer background, attention to detail, good communication skills, and be a self-starter. This position will work with colleagues of all levels on the site.
ROLE RESPONSIBILITIES
With the P&I coordinator, ensure that production batch records and ancillary batch materials are available for scheduled production activities.

Performs documentation review of production batch records within defined timelines.

Ensures all corrections are completed in production batch records and ancillary documentation prior to submitting to Quality for review.

Controls/manages the flow of batch records between Operations and Quality.

Ensures all corrections identified during Quality review are completed within defined timelines.

Manages log book review/corrections workflow within P&I.

Completes transactions in Batch Navigator and required logbooks for chain of custody of batch records.

Works with affected areas to resolve issues associated with discrepancies found in P&I documentation.

Manages SOP periodic reviews or other annual review for the respective Operations unit

Supports PLS/training-related activities and associated documentation.

Compiles and posts metrics for display with the respective Operations area as needed.

Supports P&I operations by ensuring applicable safety guidelines/policies are followed and that tasks are conducted in accordance with appropriate processing standards, such as FDA's current Good Manufacturing Practices (cGMPs).

Aids in the compilation of information required to complete requisition requests for the procurement of supplies and services.

The successful candidate must possess the ability to work with minimal supervision and accomplish assigned tasks in a timely manner.

Coordinate departmental projects and activities.

Author/revise procedures as assigned
BASIC QUALIFICATIONS
High school diploma / general education degree (GED) plus either an Associate's degree or 1 year of relevant work experience.

Advanced proficiency in Microsoft Office applications and basic knowledge of tracking databases preferred.

Demonstrated interpersonal leadership and accountability in day-to-day interactions with an operational focus on customer needs and process requirements is required.

Considerable demonstrated skills in communicating (oral and written) effectively with diverse individuals/groups; facilitating trust and understanding; and developing, influencing and managing work, employee and customer relationships.

Must have the ability to simultaneously multi-task across multiple capabilities and functions and handle multiple competing priorities and requirements, including performing site and functional responsibilities, responding to frequent e-mail and phone communications and attending multiple meetings and conference calls. Note that these activities may not be time bound to core hours or presence at the site.

Must have the ability to work effectively under and manage to strict production, time and performance deadlines.

Position requires regular onsite attendance - this position cannot be performed on a remote or telecommute basis on a temporary, short or long term basis.
PREFERRED QUALIFICATIONS
1-2 years of pharmaceutical or manufacturing experience is preferred with an understanding of cGMPs and Good Documentation Practices.
PHYSICAL/MENTAL REQUIREMENTS
Sitting and working at a computer for long hours

While performing the duties of this job, the individual is occasionally required to bend/stoop, squat, carry and lift up to 25 pounds.

Ability to work within a manufacturing environment following all of the appropriate gowning rules adhering to all safety and health practices and procedures

This position works around moving machines, is exposed to temperature changes and is required to wear personal protective equipment in certain areas.
NON-STANDARD WORK SCHEDULE, TRAVEL OR ENVIRONMENT REQUIREMENTS
May be needed to travel between Brentwood and Westport facilities (Metro St Louis Area), when necessary.

Use of eye protection, gloves and other PPE is required.

Practices and promotes safe working environment at all times

Must be willing and able to work beyond the hours typically defined as a "regular" workday, which may or may not include weekends and holidays.
Sunshine Act
Pfizer reports payments and other transfers of value to health care providers as required by federal and state transparency laws and implementing regulations. These laws and regulations require Pfizer to provide government agencies with information such as a health care provider's name, address and the type of payments or other value received, generally for public disclosure. Subject to further legal review and statutory or regulatory clarification, which Pfizer intends to pursue, reimbursement of recruiting expenses for licensed physicians may constitute a reportable transfer of value under the federal transparency law commonly known as the Sunshine Act. Therefore, if you are a licensed physician who incurs recruiting expenses as a result of interviewing with Pfizer that we pay or reimburse, your name, address and the amount of payments made currently will be reported to the government. If you have questions regarding this matter, please do not hesitate to contact your Talent Acquisition representative.
EEO & Employment Eligibility
Pfizer is committed to equal opportunity in the terms and conditions of employment for all employees and job applicants without regard to race, color, religion, sex, sexual orientation, age, gender identity or gender expression, national origin, disability or veteran status. Pfizer also complies with all applicable national, state and local laws governing nondiscrimination in employment.
This job is open only to Lawful Permanent Residents (as defined by 8 U.S.C. §1101(a)(20)), or Protected Individuals (as defined by 8 U.S.C. §1324b(a)(3), namely, U.S. Citizens, Refugees, and Asylees.
Other Job Details:
Last Date to Apply for Job: March 26, 2019

Additional Location Information: St Louis, MO (Westport)

Eligible for Employee Referral Bonus
N (Other) (United States of America)
Pfizer is an equal opportunity employer and complies with all applicable equal employment opportunity legislation in each jurisdiction in which it operates.