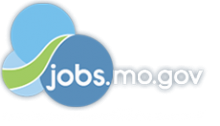 Job Information
NSTAR Global Services, Inc.

Manufacturing Technician/CZ Technician

in

St. Peters

,

Missouri
Manufacturing Technician/CZ Technician
Area/Specialty
Semiconductor Fab/Semiconductor Fab
Location
St. Peters, MO
Country
USA
Position Id
5158
Job Description
Position will be located in Springfield, OH – Relocation is provided
Job Title: Manufacturing Technician/CZ Technician (Czochralski ) - Crystal Growing Job Type: Direct Hire Schedule: Day Shift
Essential Function:
Our Crystal Growing Technicians at Silfex skillfully grow single and multi-crystal silicon ingots (semiconductor grade) under conditions that are highly controlled through an intricate combination of visual and automated recipe monitoring. These ingots then go through additional processing designed to "right size" them for downstream operations.Job Description, Duties and Responsibilities:
Assist with operation of crystal puller and cast furnace to required specifications

Process crystal growing byproducts for re-melting

Operate forklift, aerial/mobile lifts and overhead crane to move cast ingots, tools and parts

Operate band saws, core drill and grinding equipment to process ingots for downstream operations

Apply knowledge of crystal structure to sample and inspect ingots and identify defect free zones

Follow all material handling requirements to ensure quality of product and equipment

Read and interpret assembly drawings, follow all work instructions, setup sheets and process specifications

Document quality and production data accurately and in a timely manner into batch records, ERP system, quality or productivity logs

Ensure cleanliness of the area and equipment and perform general and routine housekeeping tasks

Ensure equipment is in proper working order. Troubleshoot within defined parameters. Perform minor maintenance and preventative maintenance and generate maintenance work orders as needed

Develop and maintain a thorough working knowledge of the Quality Management System and properly apply Quality Procedures and Operating Procedures as appropriate.

Perform other duties as assigned
Culture:
Display a positive attitude and strong work ethic that reflects the Mission and Core Values of Silfex.

Create and maintain a culture where workplace safety is part of everything we do. Provide the safest possible workplace to our employees by modeling and following all company safety policies, reporting any incidents or unsafe conditions immediately to management. Wear all PPE as required by work area or job function.

Communication – Begin with the end in mind – Communicate boldly as well as effectively with empathy and respect to inspire teamwork and collaboration vertically and horizontally.

Assist in applying lean manufacturing concepts and 5S. Demonstrate ownership of continuous improvement ideas and activities. Maintain organization and cleanliness, housekeeping and 5S within work area. Maintain these areas at the highest degree possible while responsibly escalating any maintenance issues.
Qualifications:To perform this job successfully, an individual must be able to perform each essential duty satisfactorily. The requirements listed below are representative of the knowledge, skill, and/or ability required.
Minimum of high school diploma or general education degree (GED)

At least 1 year of experience operating equipment in a manufacturing environment with responsibility to setup and control operating parameters that affect product quality and output

Ability to interpret instructions in a variety of formats including written, oral, diagram or schedule form

Ability to assess drawings, and specifications for assembling parts and inspect for proper fit.

Ability to use measurement devices like tape measure, dial calipers and drop gauges

Ability to earn a forklift certification

Most have strong shop math skills

Computer skills must include the basic (Standard computer hardware and software, Internet, Email,

Word Processing, Spreadsheets) and data entry into a quality/productivity tracking software or performing transactions in an ERP system.

Must be safety and quality minded

Must be detail oriented

Must be able to work effectively individually and in a team environment

Ability to fluidly transition back and forth between fast paced setup/disassembly activities and slower paced process monitoring activities

Must be able to perform successfully under minimum supervision

Good verbal and written communication skills
Preferred Qualifications:
Forklift Certification or certification to operate other powered industrial vehicle

Prior experience with crystal growing or batch chemical processing

Prior experience as an apprentice assisting a "master" to refine skills in a profession that requires a high degree of craftsmanship to be successful, e.g., glassblowing.

Prior experience using an HMI interface to control process parameters
Physical Demands:
Reasonable accommodations may be made to enable individuals with disabilities to perform the essential functions. While performing the duties of this job the employee is regularly required to stand, walk and use hands to finger, handle, or feel. The employee is frequently required to reach with hands and arms. The employee is occasionally required to sit; climb or balance; stoop, kneel, crouch, or crawl and; talk or hear. The employee is occasionally required to lift up to 50 pounds. The employee is regularly required to lift up to 25 pounds. The vision requirements include close vision, distance vision, peripheral vision, depth perception and ability to adjust focus.While performing the duties of this job the employee is frequently exposed to work near moving mechanical parts and fumes or airborne particles. The employee is occasionally exposed to wet and/or humid conditions. The noise level in the environment is moderate.
Benefits:
Above average pay

Medical, Dental and Vision coverage

401(k) savings plan

Employee stock purchase plan

Life Insurance programs

Disability programs

Paid time off

Wellness programs and much more!
This job description is intended to convey information essential to understanding the scope of the job and the general nature and level of work performed by job holders within this job. But, this job description is not intended to be an exhaustive list of qualifications, skills, efforts, duties, responsibilities or working conditions associated with the position.