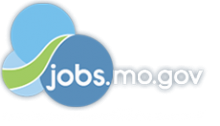 Job Information
Ameren

Program Engineer

in

Steedman

,

Missouri
If end date is listed, the posting will come down at 12:00 am on that date:
About The Position
The Program Engineer provides technical leadership for the site through optimization and reliability of systems and equipment, proactive identification and resolution of plant issues, and technical assistance to other departments. Also maintains a thorough knowledge of programs, codes, standards and operating experience and how they relate to the plant.
Key responsibilities include:
Act as a technical Program Engineer according to Callaway Energy Center procedures and policies.

Perform causal analysis of equipment and system/area deficiencies and failures and determine corrective actions to resolve

Proactive performance monitoring and trend the performance of assigned programs/area and periodically assess and report the status to plant management in accordance with applicable plant procedures.

Perform engineering evaluations and reviews of applicable NRC and INPO documents and review, use, and share Operating Experience.

Work planning and prioritization (including long-range planning and life-cycle management).

Prioritize / establish action plans to address deficiencies on assigned programs/areas via the corrective action and work management processes.

Interface with other departments for cost effective maintenance strategies on assigned programs/area.

Support changes in configuration / design and design basis.

Develop engineering products in accordance with defined standards and procedures.

Review technical specifications and instruction manuals to determine testing and maintenance requirements of safety related equipment.

Prepare, manage, and perform engineering field tasks in support of scheduled maintenance activities, including providing technical and field oversight of supplemental personnel. This may require scheduling flexibility for limited off-hours (evenings or weekends) unplanned support.
Qualifications
Bachelor of Science Degree in Mechanical, Civil, Metallurgical, Nuclear or Chemical Engineering from an ABET accredited institution is required. Bachelor of Science Degree in Mechanical Engineering preferred. Engineer-in-Training or Professional Engineer Registration preferred. Previous Nuclear Utility experience preferred.
In addition to the above qualifications, the successful candidate will demonstrate:
Must have good leadership, decision making, communication and human relations skills. Security screening is required for Callaway plant access.
Additional Information
Ameren's selection process includes a series of interviews and may include a leadership assessment process. Specific details will be provided to qualified candidates.
All qualified applicants will receive consideration for employment without regard to race, color, religion, sex, national origin, ethnicity, age, disability, genetic information, military service or status, pregnancy, marital status, sexual orientation, gender identity or expression, or any other class, trait, or status protected by law.
St. Louis-based Ameren Corporation powers the quality of life for 2.4 million electric customers and more than 900,000 natural gas customers in a 64,000-square-mile area through its Ameren Missouri and Ameren Illinois rate-regulated utility subsidiaries. Ameren Illinois provides electric transmission and distribution service and natural gas distribution service. Ameren Missouri provides electric generation, transmission and distribution service, as well as natural gas distribution service. Ameren Transmission Company of Illinois develops, owns and operates rate-regulated regional electric transmission projects. For more information, visit Ameren.com, or follow us on Twitter at @AmerenCorp, Facebook.com/AmerenCorp, or LinkedIn/company/Ameren.