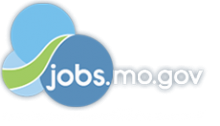 Job Information
Nestle

Production Process Engineer Senior Manager

in

Trenton

,

Missouri
Nestlé Professional is committed to providing the finest ingredients, operational knowledge, and uncompromised support to foodservice operations across the US. Our team of culinary experts and skilled product developers partner closely with foodservice professionals to generate creative, branded food and beverage solutions that address a wide variety of needs. As a business serving other businesses, we're focused on performing with speed, service, and precision to cook up delicious ideas for our clients both small and large. Satisfy your appetite for an exciting career at Nestlé Professional.
SUMMARY:
Directs and coordinates activities of Engineering and Maintenance personnel involved with specific projects, which includes the development, design, testing and production implementation of new creative dispense platforms within the company. Must be able manage the project from start to finish and multiple projects simultaneously. Position requires extensive knowledge of all disciplines of engineering including but not limited to Electrical, Mechanical, Industrial, Refrigeration, Heating, etc. Employee must be able to implement new design and production techniques. Ideas must be fresh and patentable to provide for a competitive edge. All designs must be certifiable by the leading agencies UL, NSF, CE, Etc. Position requires extensive knowledge of each certifying body.
RESPONSIBILITIES:
Production Process Engineering (Manufacturing) focuses on designing, developing, and implementing new or revised production processes for the efficient/economical mass production of goods including:
Designing arrangement of manufacturing equipment to ensure most efficient and productive layout
Designing the sequence of production operations, specifying procedures for the fabrication of applicable tools and equipment, and adapting machinery in response to factory conditions
Conducting tests throughout all stages of production to determine control over applicable variables and troubleshooting/solving production problems
Providing guidance to product design engineering on technical specifications that will best utilize equipment and manufacturing techniques
Ensuring that production processes and procedures are in compliance with regulations
Manages the Maintenance Department
Manages experienced professionals who exercise latitude and independence in assignments
Focuses on policy and strategy implementation for short-term results (1 year or less)
Problems faced are difficult to moderately complex
Influences others outside of own job area regarding policies, practices and procedures
Plans and formulates engineering program and organizes project team according to project requirements.
Will be involved with or assigns project personnel to specific phases or aspects of project, based on assets available and project size, such as technical studies, product design, preparation of specifications and technical plans, and product testing.
Must be able to think outside the box to bring new innovative concepts to the engineering department.
Reviews product design for compliance with the required performance, sound engineering principles, company standards, and customer contract requirements, and related specifications.
Coordinates activities concerned with technical developments, scheduling, and resolving engineering design and test problems.
Applies specific understanding of relevant agency approval requirements early in the design process, and coordinates application for and compliance to those agency approvals as required. Typically, this includes UL, CUL, UL Sanitation, NSF, USPH and various foreign approvals.
Evaluates and approves design changes, specifications, and drawing releases related to their project assignments.
Controls expenditures within limitations of project budget.
Research and work with vendors, request quotes and supply recommendations.
Coordinate various contractors associated with specific projects, and work with local and corporate subject matter experts to gain alignment on design and execution of projects and assists maintenance resolve repetitive or catastrophic failures of equipment or function.
Prepares interim and completion project reports.
SUPERVISORY RESPONSIBILITIES
Capable of supervising Engineering and Maintenance personnel, as well as any design/build activities performed by our outsourced manufacturing partners. Carries out supervisory responsibilities in accordance with the organization's policies and applicable laws. Responsibilities include interviewing, and training employees; planning, assigning, and directing work; appraising performance; addressing complaints and resolving problems.
REQUIREMENTS:
To perform this job successfully, an individual must be able to perform each essential duty satisfactorily. The requirements listed below are representative of the knowledge, skill, and/or ability required. Reasonable accommodations may be made to enable individuals with disabilities to perform the essential functions.
EDUCATION and/or EXPERIENCE:
Mechanical Engineering degree or equivalent; or four to ten years related experience and/or training; or equivalent combination of education and experience.
LANGUAGE SKILLS

Ability to read, analyze, and interpret engineering drawings and documents, common scientific and technical journals, financial reports, and legal documents. Ability to respond to common inquiries or complaints from customers, regulatory agencies, or members of the business community. Ability to effectively present information to top management, public groups, and/or boards of directors.

MATHEMATICAL SKILLS

Ability to apply advanced mathematical concepts such as exponents, logarithms, quadratic equations, and permutations. Ability to apply mathematical operations to such tasks as frequency distribution, determination of test reliability and validity, analysis of variance, correlation techniques, sampling theory, and factor analysis.

COMPUTER SKILLS

Must have computer literacy and must be competent with common applications, e.g., Microsoft Office, as well as with engineering software for design and solid modeling, e.g., AutoCAD.

DESIGN SKILLS

Must be capable of designing and/or directing the design of equipment from concept through manufacturing. Demonstrates a broad knowledge of manufacturing practices for various materials and the ability to integrate standard components into a working system. Is capable of designing, dispensing equipment along with both heating and refrigerating sub systems. Must have understanding of electrical and electronic controls sufficient to design or direct the design of those systems, as well as to write meaningful specifications for their creation. Must be able to design test fixtures, brazing fixtures, assembly fixtures, along with the work instructions related to the designed device.

REASONING ABILITY

Ability to define problems, collect data, establish facts, and draw valid conclusions. Ability to interpret an extensive variety of technical instructions in mathematical or diagram form and deal with several abstract and concrete variables.

ATTITUDE

Needs to exhibit a willingness to do whatever is reasonably required to achieve the project goals, occasionally including tasks beyond the job description, extra hours as required, and travel.
CERTIFICATES, LICENSES, REGISTRATIONS
PHYSICAL DEMANDS

The physical demands described here are representative of those that must be met by an employee to successfully perform the essential functions of this job. Reasonable accommodations may be made to enable individuals with disabilities to perform the essential functions.

While performing the duties of this job, the employee is frequently required to walk; sit; use hands and fingers to handle or feel; reach with hands and arms; talk or hear; and taste or smell. The employee is occasionally required to stand. The employee must occasionally lift and/or move up to 50 pounds. Specific vision abilities required by this job include close vision, distance vision, color vision, peripheral vision, depth perception, and ability to adjust focus.

WORK ENVIRONMENT

The work environment characteristics described here are representative of those an employee encounters while performing the essential functions of this job. Reasonable accommodations may be made to enable individuals with disabilities to perform the essential functions. The noise level in the work environment is usually moderate.
The Nestlé Companies are an equal employment opportunity and affirmative action employer seeking diversity in qualified applicants for employment. All applicants will receive consideration for employment without regard to race, color, religion, sex, sexual orientation, gender identity, national origin, disability or veteran status.
#LI-MS1
EOE M/F/D/V Nestle is an Equal Opportunity Employer and is looking for diversity in candidates for employment. All candidates must apply online at Nestlejobs.com