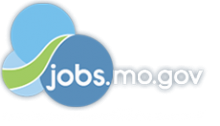 Job Information
The Coca-Cola Company

Production Technician Truesdale MO

in

Warrenton

,

Missouri
Why Join Coca-Cola North America?
It's an exciting time to work in The Coca-Cola Company's flagship market. We're accelerating our momentum as the fastest-growing large consumer goods company in North America by putting people at the heart of our business and everything we do – whether we're innovating to give consumers the drinks and packaging sizes they want, or building our eCommerce capabilities. People are our focus when we're collaborating with our diverse network of locally-connected bottling partners, and when we're returning every drop of water we use to communities and nature. And people – with the different backgrounds, skills and perspectives they bring to our workplace – are helping transform our business, one big idea at a time. We empower our employees to challenge the status quo, make bold recommendations, experiment and adapt, so we can grow together and make a great business even better.
The Production Operator's position includes the responsibility for the manufacturing of product, including but not limited to shipping and receiving, filling, and packaging machine operations. Production operators are accountable for the manufacturing of Coca-Cola products in accordance with product specifications and conformance to quality standards of the Company.
Function Related Activities / Key responsibilities: Shift Flexibility Required
Operates Filler/Packaging/Boxforming/Palletizing and all other product manufacturing equipment.

Supply line with raw materials as needed.

Check for proper seals, filling or damaged product.

Operate equipment through proper program controls.

Move product, filled containers and raw materials to proper storage.

Rework product as necessary.

Perform preventive maintenance measures and clear jams on machines as needed.

Comply with Good Manufacturing Practices.

Comply with all Safety Policies and Procedures.

Comply with all Coca-Cola Quality System procedures.

Record inspection requirements and data on provided forms.

Forklift operations/inspections.

Training of new associates.

Fill in on any lines when needed.

Load packaged goods onto trailers.

Unload trailers as needed.

Clean and sanitize equipment, floors, windows, outdoor grounds, or any other areas as needed.

Ability to understand, record, and communicate system problems and solutions.

Demonstrate good attendance.

Ability to read, write, speak, and comprehend English.

Ability to work extended hours, weekends and holidays.

Move and lift material weighing 50 pounds to distances of 10 feet or more, floor to waist.

Ability to hand stack cases of product from floor to over-head weighing up to 35 pounds repetitively up to 8 hours.

Ability to push and pull force of 80lbs.

Ability to squat and bend over at the waist.

Ability to stand and walk for extended periods of time in temperature extremes on a daily basis up to 12 hours.

Any other duties as assigned to ensure the effectiveness, efficiency, and quality of products, processes and work environment.
Core Competencies
Manufacturing Equipment Operation - Ability to operate standard manufacturing and other job related equipment (e.g., check weigher, filler, scales, computer applications, labeler, mixing tank, and palletizer).

Heavy Equipment Operation - Ability to operate heavy equipment (e.g., forklift, man-lift).

Troubleshooting - Ability to identify and resolve process, system and/or mechanical failures (e.g., dispensing equipment, manufacturing equipment, software tools, supplier network, parts return, order flags).

Good Manufacturing Practices - Knowledge of the basic elements of Good Manufacturing Practices (GMP) in a manufacturing environment and the ability to apply them.

Hand Tools - Ability to use common hand tools and small power tools (e.g., screw drivers, hand drills).

Mechanical Service Repair - Knowledge and application of equipment repair principles and Company standards associated with equipment maintenance.

Clean In Place - Knowledge of the Company's Clean-in-Place (CIP) policies and procedures and the ability to perform the associated tasks (e.g., physically entering tanks, heavy lifting, handling large hoses and hot water).

Documentation Management - Knowledge of the principles of documentation management to define and manage changes to the intellectual property, project agreements, supplier agreements, The Coca-Cola Quality System (TCCQS), engineering documentation, capital assets, equipment authorization and/or packaging.

Security Management - Knowledge of the security systems and services applicable to the specific location and the ability to apply the Company's security policies in an appropriate and cost-effective manner.

Training - Knowledge of training requirements, standards and guidelines. Includes the ability to apply individual and group technical training techniques. Ability to translate technical information for the appropriate audience (e.g., business, technical) and evaluate training effectiveness.

Transportation Regulations - Knowledge of the Company, local, national and international transportation and hazardous materials regulatory requirements that apply to Company locations or processes and the actions required to keep the Company in compliance with these regulations.
Job Location and Work Conditions
Work is performed in all areas of a production facility, including off-site warehouses. Work is of non-repetitive nature and requires exposures to temperature extremes, moderate noise levels, moving equipment, wetness, chemicals, ingredients, fumes, dust, and vibrations.

Work is performed on flexible shifts. Manufacturing facility subject to extreme heat and cold. Multi-shift operation.
Education
High School diploma or GED equivalent Preferred
Related Work Experience
1-2 years' experience in production position, preferred
The Coca-Cola Company is an Equal Opportunity Employer and do not discriminate against any employee or applicant for employment because of race, color, sex, age, national origin, religion, sexual orientation, gender identity and/or expression, status as a veteran, and basis of disability or any other federal, state or local protected class.
Our Growth Culture:
One of the reasons our company continues to thrive after 130+ years is having a company culture that supports and rewards behaviors that lead to growth. Our "Growth Behaviors," as we call them, are ways of being and working that help to make us successful. Think about how you can bring this to life in your next role at Coca-Cola.
Curious
Keep seeking, never settle. Staying curious about what is outside, and two steps ahead inspires us to challenge the status quo. Having the courage to look and leap is the way we grow. Because asking "what if?" pushes us to the next level as people and as a company.
Empowered
Make it happen. True empowerment is the result of taking responsibility. This means giving yourself permission to see it, say it and do it, and owning the outcomes. Because we move forward faster when we all take action.
Version 1.0, 2.0, 3.0
Push for progress, not perfection. There are very few overnight successes. Greatness is borne of many little victories (and failures). Share v 1.0, test it, and make it better. Then create the next version. Because the moment we think something is perfect, it will be obsolete.
Inclusive
Include, value and trust each other. We are smart alone but together we are genius. This means being inclusive, giving the benefit of the doubt and being responsible for each other. Because, for our company to thrive for the next 100+ years, smart isn't enough. We need genius.
We are an Equal Opportunity Employer and do not discriminate against any employee or applicant for employment because of race, color, sex, age, national origin, religion, sexual orientation, gender identity and/or expression, status as a veteran, and basis of disability or any other federal, state or local protected class.​